beach tacos
August 10 2012, 12:00 pm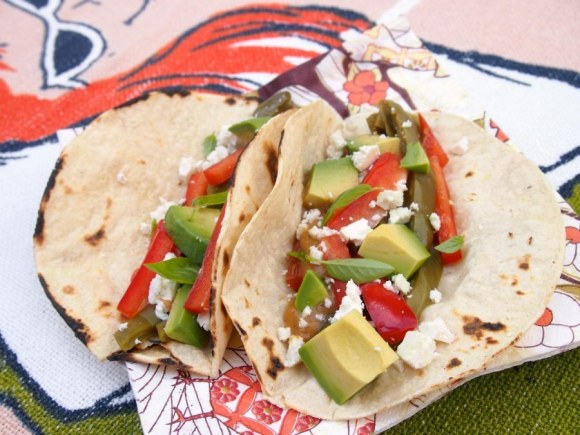 cactus and avocado tacos: a fuss-free vegetarian picnic
the plan was to make another batch of cactus tamales before leaving for the beach, but time got away from me and they refused to materialize from the ingredients laying on the counter. so i had to take the lazy route and make tacos instead. they ended up being a very suitable substitution, and have turned into a staple "i'm too lazy to cook" meal. the corn tortillas held up pretty good at the beach, but a split pita would work if you don't have a gas stove at your disposal.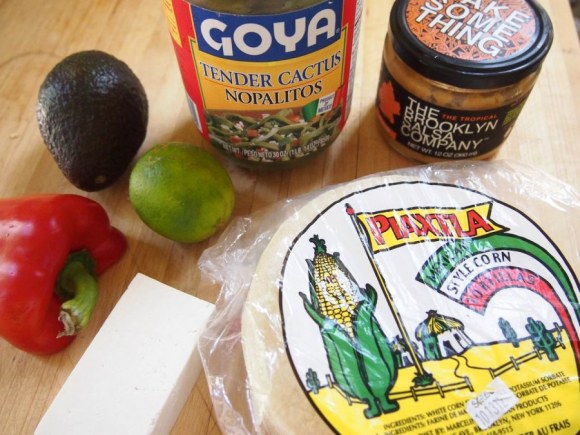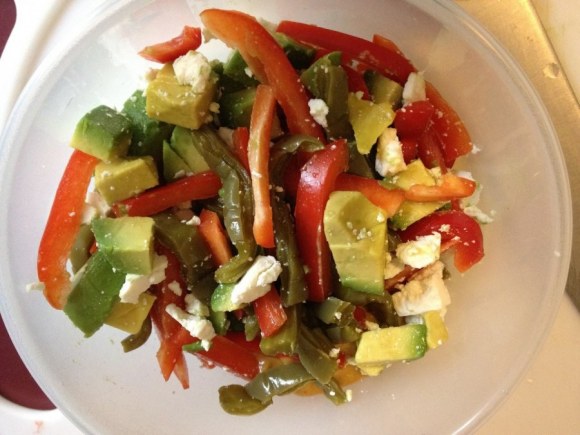 cactus avocado beach tacos:
4 corn tortillas
1 cup nopalitos, drained and pat dry
1 sweet red bell pepper, thinly sliced
1 avocado, cut into chunks
lime juice, extra virgin olive oil
1/2cup crumbly cheese (queso fresco or ricotta salata)
salt and pepper
few tablespoons salsa
few leaves of fresh basil or cilantro
preparation:
on a gas stove, turn on a burner to medium heat. toast the tortillas on both sides to your liking. (i like them well done). stack them on up and wrap them in aluminum foil.
in a tupperware container, toss together the nopalitos, pepper, avocado, a generous squeeze of lime juice, a tiny drizzle of oil, the cheese, and the salt and pepper. seal container and toss in a cooler (if you have one- the only ingredient that's really perishable is the cheese)
serve with the salsa and sprinkle with herbs
to note: sometimes i don't feel like lugging a whole jar salsa to the beach, so i toss it in with the rest of the filling ingredients. it doesn't look so pretty when you open the container, but the beach shouldn't be a beauty contest anyways.
makes 4 tacos
blog comments powered by

Disqus