before and after: sewing machine cover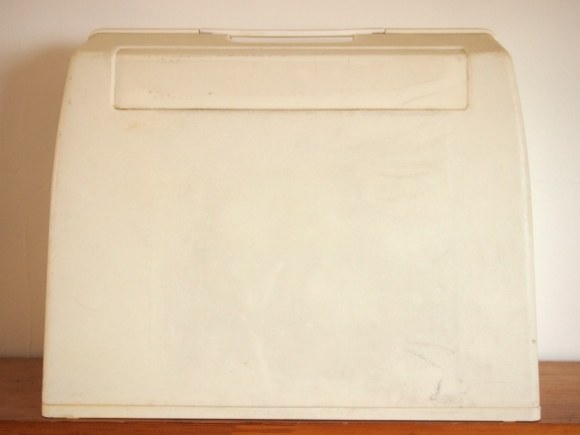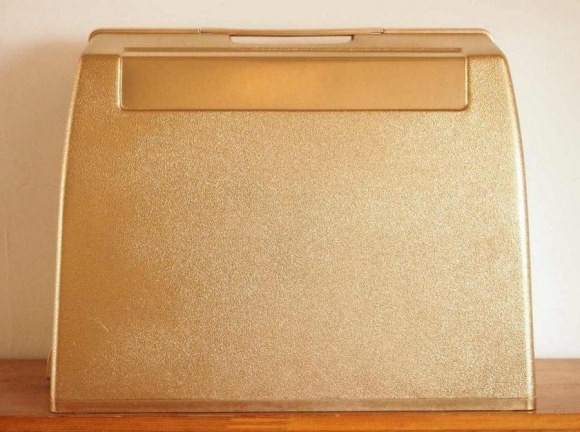 metallic spray paint turned my cover into a solid gold dancer.
my sewing machine cover has been with me for 13 years. we've moved 7 times and lived in 3 states. all the while, very dutifully protecting my machine. it was covered in scratches and dings, and had settled into a dingy shade of creamy dishwater. it's very large and conspicuous and i was sick of seeing it in such poor shape. enter gold spray paint.
i used montana brand gold acrylic, and sprayed it in a well ventilated corner covered in paper. i didn't want the interior to be painted (it still looks good in there), so it stayed closed while getting gorgeous. it took 2 coats (the first coat was completely dry before the second was sprayed), and worked best when the paint hit it from the sides rather than directly. this glamorous makeover only took 45 minutes. then dry overnight, and it's ready to hit the floor. or tabletop.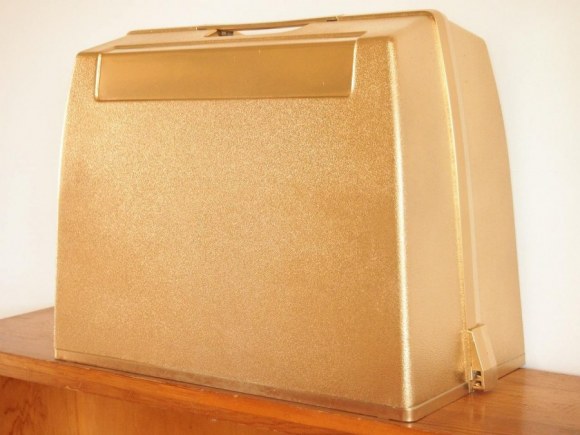 blog comments powered by

Disqus