Box Braids vs. Diamond Braids
February 20 2014, 4:19 pm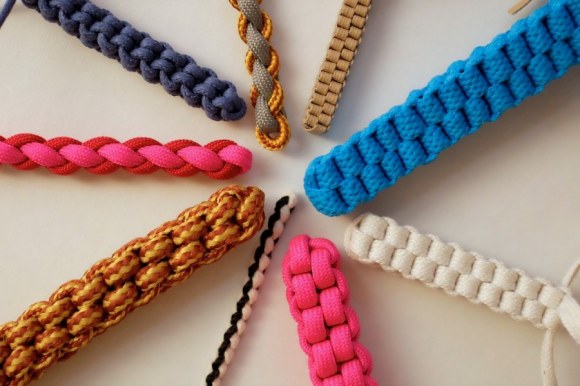 The box braid and the diamond braid are something you may recall from summercamp crafts- they are commonly made from plastic laces or leather and used for lanyards, key chains, and bracelets. Both are pretty easy to learn and use the same amount of strands, but they're drastically different in appearance: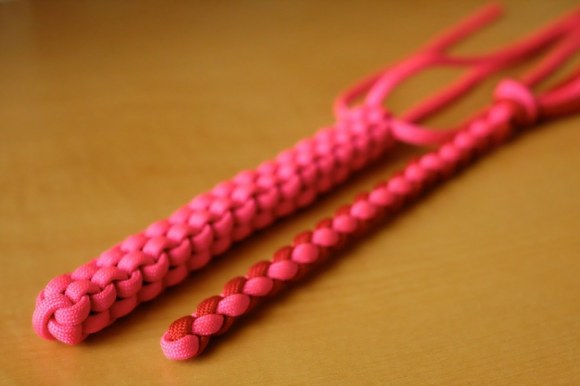 The box braid is a chunky monkey. Because it is a wider weave, the strands need to be pretty long to get a decent final length. It has a very nostalgic look, depending on what material is used. There are a million online tutorials, but I found the easiest for me to grasp was from toner crafts.

Naturally, the best instructions for tying a diamond braid (or as he calls it, a 4 strand round braid) come from JT at Tying It All Together. If you're interested in tying paracord, he's the man to look for. His books are fantastic, but the youtube videos make even the most complicated knots seem achievable. I tried a variety of methods to tie this braid properly, but none work as well as his:
The look of the final braid is directly related to how flat, round, or thick the materials are. Both braids got much more difficult as the strands got thinner. A variety of shoe laces worked well, although most of them produced a very short braid. I suspect these will be popping up in some future projects...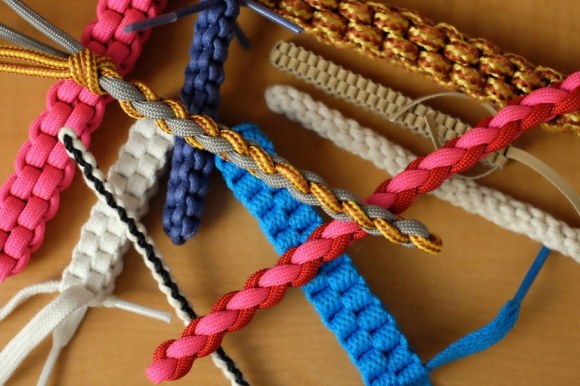 blog comments powered by

Disqus