chia clementine lassi
March 1 2013, 4:17 pm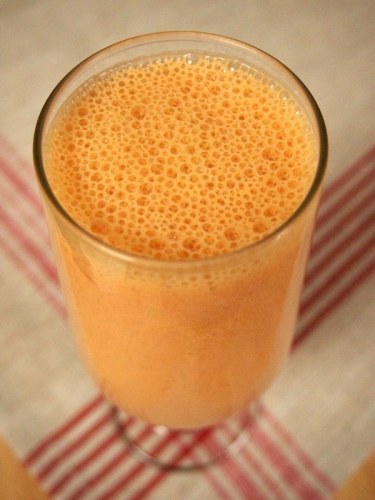 buenos dias.
we drank a lot of smoothies and juices in tulum, and almost all of them were exceptional. one of the best is the chia smoothie at que fresco, that they call a LaBrava lassi. it's fruit and yogurt and chia seeds all blended up. chia seeds are very hard, and most online recipes call for sprinkling them on top of your smoothie, or stirring them at the last moment. but having chia seeds stuck in your teeth is never cool.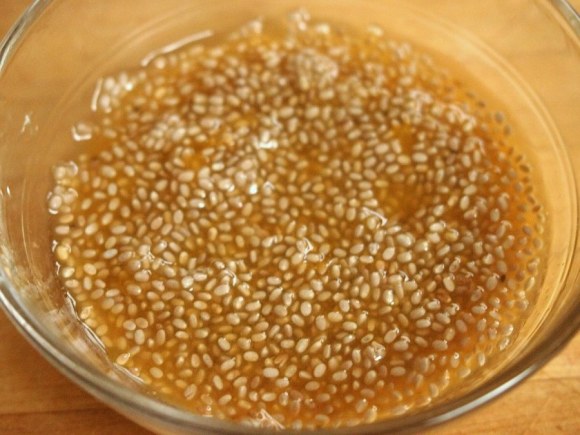 once they've soaked for a few minutes, they get very soft and gelatinous. when blended up, they virtually disappear, and thicken the drink. about any combination of fruits will work, but what's listed below is pretty close to the original. bet a little coconut milk in there would be worth a try too.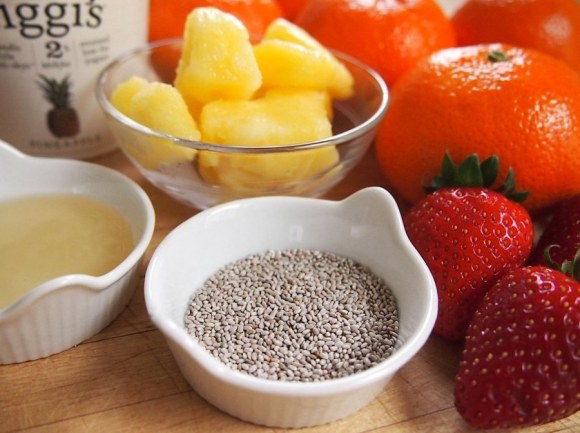 chia lassi:
5-8 clementines (depending on size)
1 Tablespoon chia seeds
5 strawberries, washed, hulled, and halved
1/2 cup chopped frozen pineapple
5oz container plain, or lightly sweetened yogurt
honey, to taste
preparation:
place chia seeds in a small bowl. squeeze the juice from 1 clementine on the seeds, and stir them up. let them sit while preparing the rest of the drink, for a few minutes (the longer they sit, the softer they get).
juice the rest of the clementines until you have about 1 cup of juice. place the juice, strawberries, pineapple, yogurt, and honey into a blender. add the soaked seeds and blend until everything is well combined.
serves 2 (or 1 generously)
blog comments powered by

Disqus