diy vintage photo frame
March 30 2012, 5:02 pm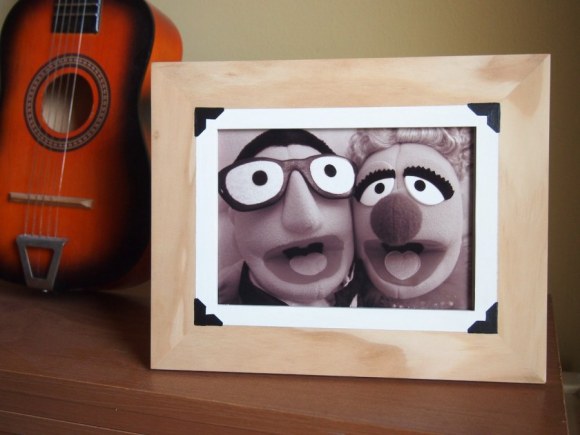 your memories can look as old as they feel with fake photo corners (fauxto corners!).
reginald's love is taking her heart to san francisco, and he wanted her to have a little something to remember all the good times. after compulsively looking at my gram's photo album for a week, an old time photo felt really appropriate.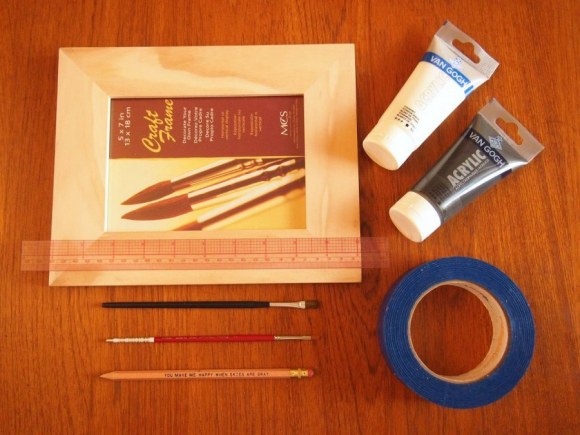 mark the frame 1/2" from the inside edge.
tape off the outer area, making sure that it's stuck well.
paint the exposed part of the frame white/parchment and let dry completely. it took 2 coats of paint to cover completely.
remove tape.
using the clear ruler, mark each corner at a 45 degree angle.
tape the surrounding frame.
using small squares of tape, cover the center and 2 corners of the triangle.
make sure the tape is really stuck well, and paint the exposed area in black.
let dry completely, then remove tape.
my taping was not well executed and i had a little ding here and there. i used a very fine brush to go over all the edges with black and smooth out any imperfections.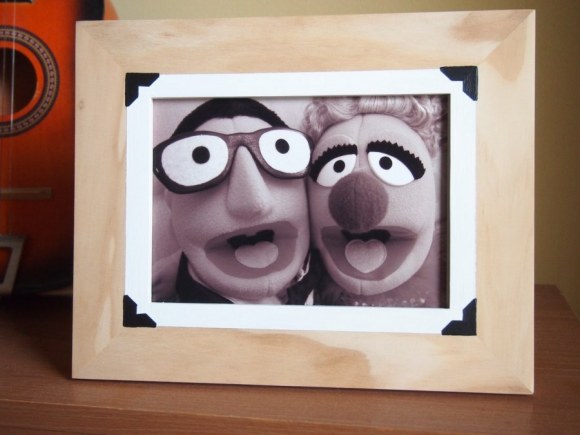 it will look so cute in her future boudoir!
blog comments powered by

Disqus