eyeball caprese
October 24 2012, 8:45 pm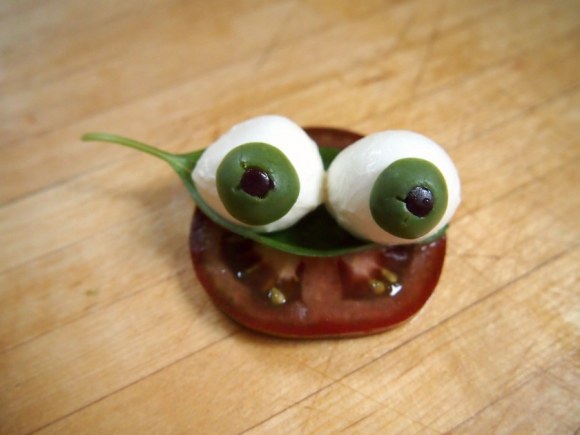 freaky fresh eyeballs.
i really wish i could take credit for this idea, but evil mad scientist beat me to it. they're hilarious- and quite tasty. they take a little prep, but it's all fun.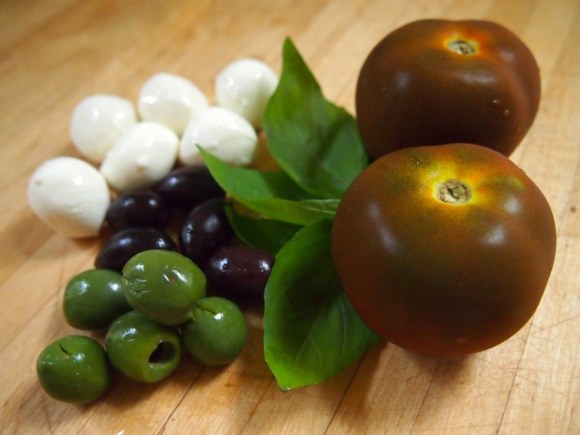 what luck to find blood red kumato tomatoes. unfortunately, it had run out by the antipasti bar- the only green castelvetrano olives were already pitted. this resulted in some knife cuts in the irises- not the end of the world, but if you have the option, go with unpitted. the darkest kalamata olives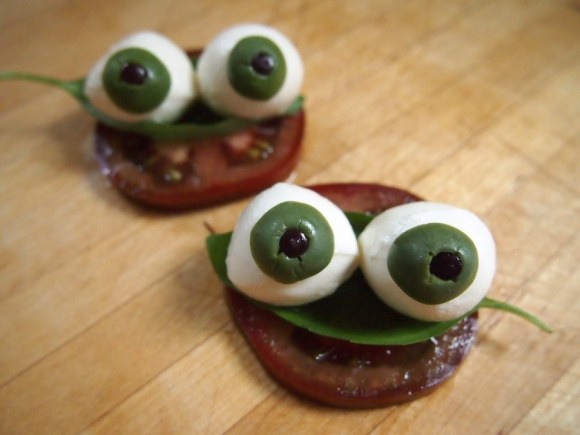 eyeball caprese:
2 kumato tomatoes, sliced 1/4: thick
salt and pepper
16 sm mozzarella balls
castelvetrano olives, each long end trimmed off
darkest kalamata (or black) olives, sides trimmed off
8 medium basil leaves
preparation:
season each tomato slice with salt and pepper. top each with a basil leaf.
with a plastic straw, poke out a hole in the center of each castelvetrano olive slice. poke some pupils out of the kalamata olive slices, and fit them into the holes in the green olives.
place the olive iris/pupils in the center of each cheese ball, and press down slightly to secure. put 2 eyeballs on each basil leaf and point them in the same direction.
serves 8
blog comments powered by

Disqus