fake blood
October 14 2012, 6:06 pm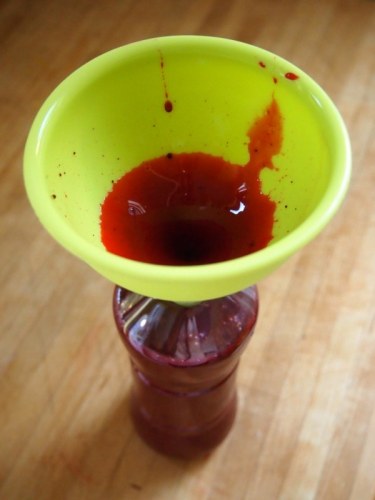 4 ingredient horror.
fake blood is a terrifically fun mess to make. here's a great list of different methods, depending on what look you're going for. this is the second recipe on the list- it will be used as part of a costume, including the face, so it needed to be non-toxic (as non toxic as 1/2 a bottle of food coloring can be), and wash off. it photographed brighter than reality, but ended up very dark and realistic. it's a sticky mess, so i poured it back in the karo syrup bottle and will splatter it on myself once i get to the party. it didn't stain my skin at all- but certainly it will stain everything else.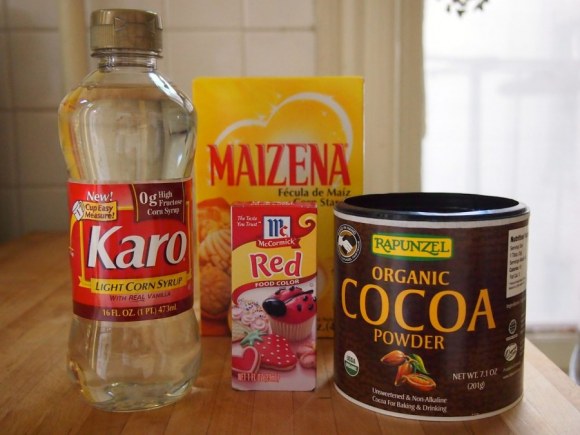 fake blood:
1 bottle of light karo syrup
115-130 drops of red food coloring
3 heaping Tablespoons cocoa powder
1 tablespoon corn starch
pour karo syrup into a deep bowl (spout helps). whisk in food coloring until syrup is a bright deep red. add sifted cocoa powder, 1 Tbl at a time, until syrup turns a realistic shade of blood red. sifting is important, because it's hard to whisk out the lumps.
sift in the corn starch and whisk until well combined.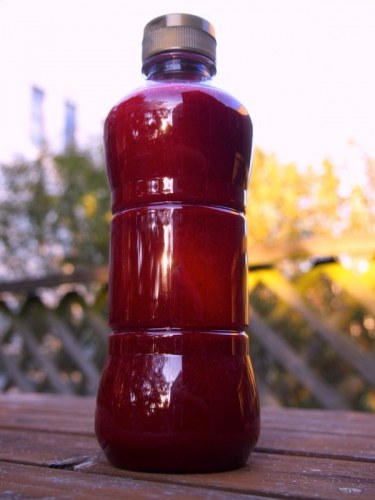 blog comments powered by

Disqus