tulum ruins
February 20 2013, 8:45 am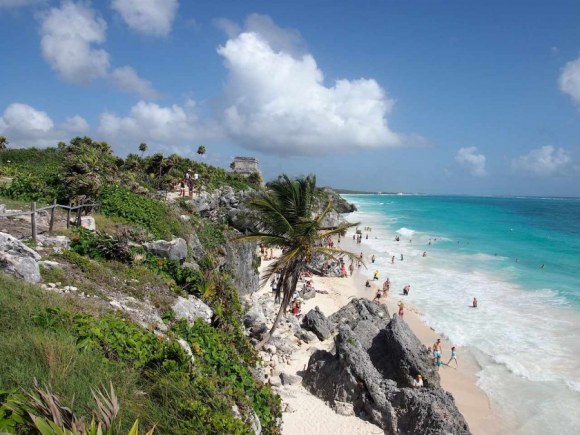 there are no shortage of archeological sites on the yucatan penninsula. depending on how far you're willing to travel, the most most popular are chichen itza and coba. chichen itza is about 2 1/2hrs from tulum, and you pass coba on the way. they were both on our tentative to-do list, but we decided to start off on a smaller scale and go to some ruins that are hidden away by the sian ka'an biosphere (and hardly visited by anyone at all).
muyil
muyil is pretty great for a few reasons- it's cheap, easy to navigate, super interesting, and there's practically no one else there. it's located on the sian-ka'an lagoon, and when you buy your passes at the entrance, they offer boat rides into the lagoon where you can get out and swim. we were too sunburned to take advantage of that, unfortunately.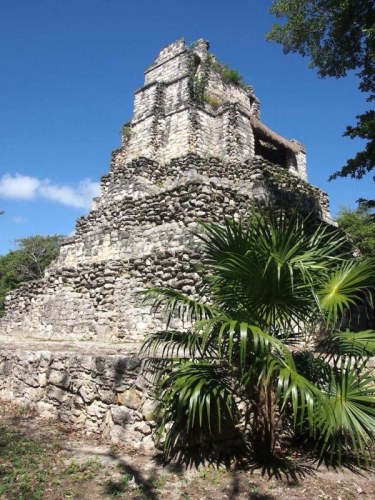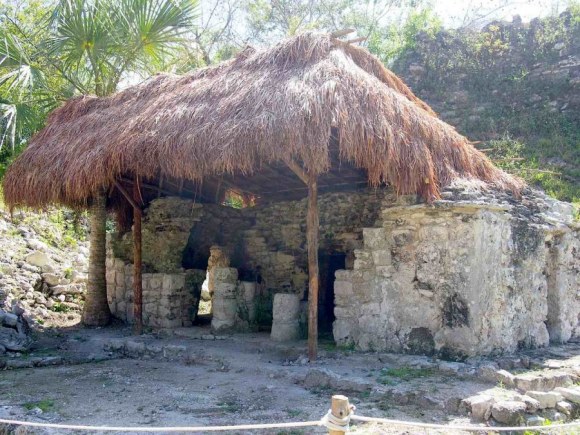 don't forget to bug spray! these ruins are really tucked in the jungle.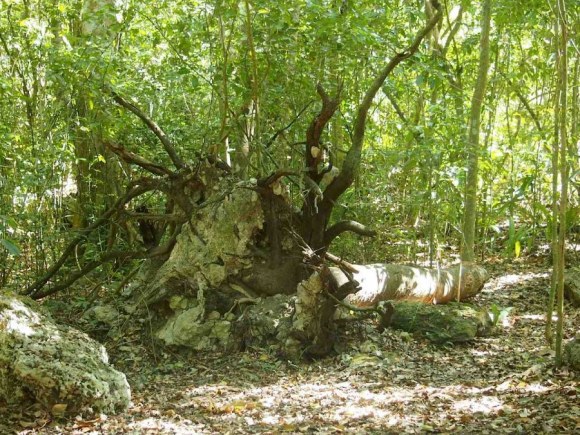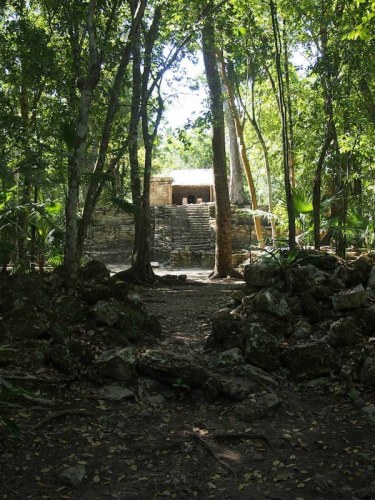 tulum
once muyil was explored, we were hankering to get to the tulum ruins. in the parking lot, it became obvious that this would be a very different experience.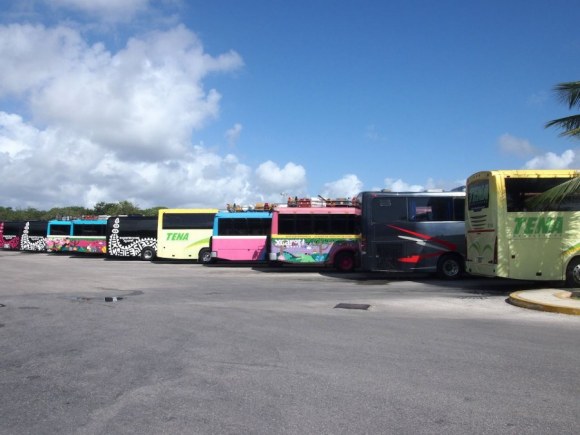 this place is crazy with tourists. and expensive souvenirs, and pushy people trying to sell you photos with costumed mayans and iguanas. speaking of iguanas, the tulum ruins have almost as many as tourists.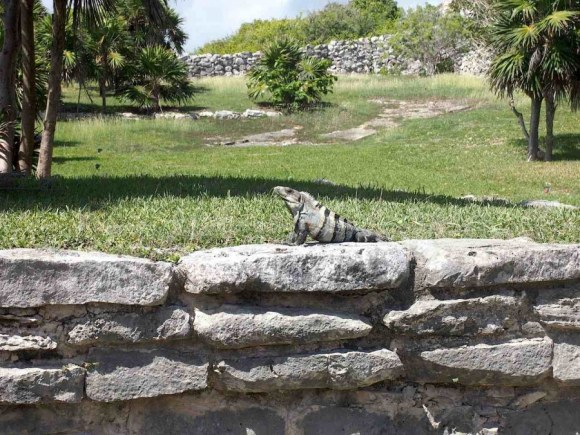 they are everywhere- and they are enormous. and frightening. and they let you know right off the bat that you're in their house now. you can find photos of every angle of these ruins online, so i didn't bother taking any that didn't include at least 1 monster iguana. they're super camouflaged against the stones, so try to pick them out.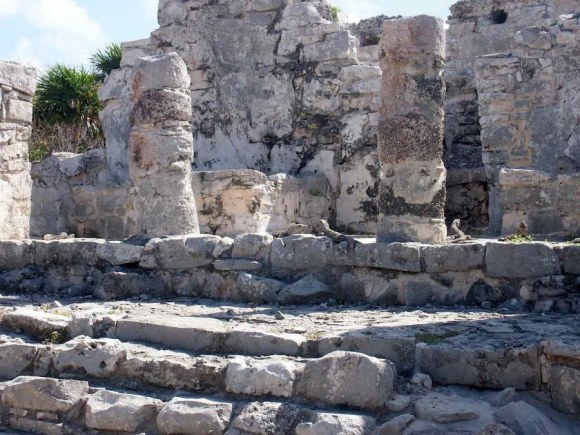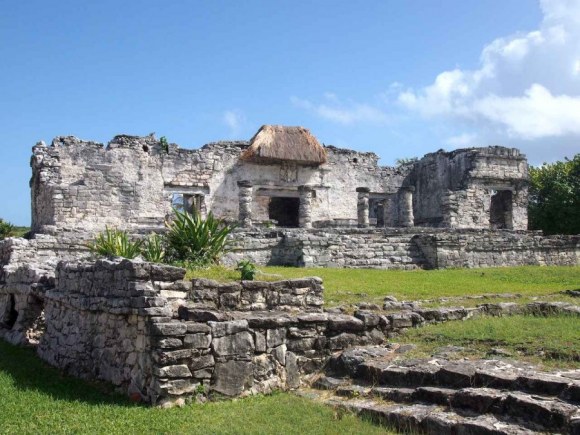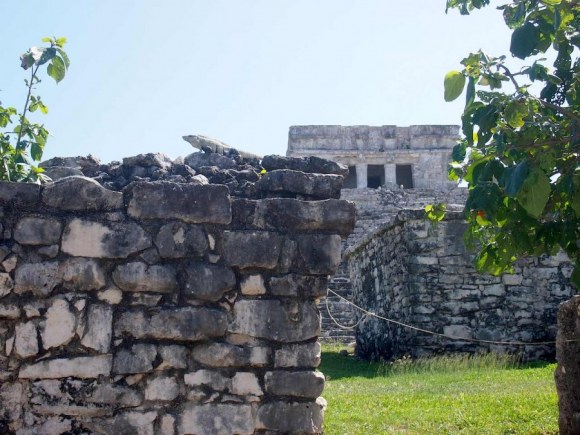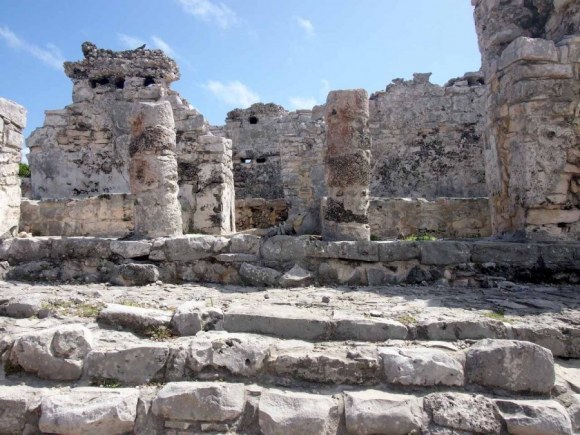 the very best part of the tulum ruins is that they're right on a private little beach. if you're willing to go down some very steep steps, it's an excellent way to beat the heat.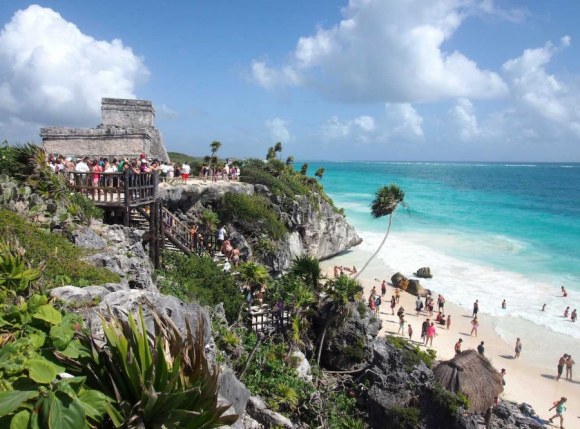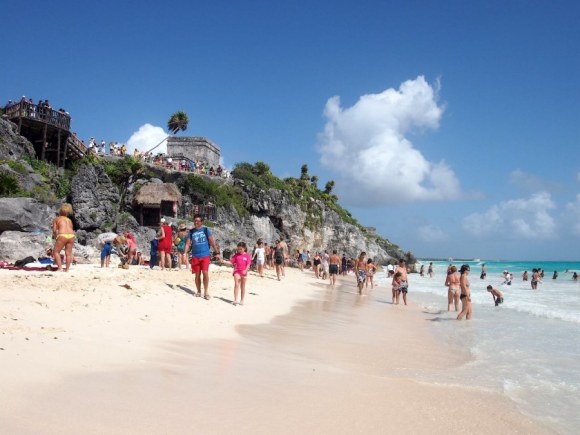 still no chance of escaping the tourists- who are now wearing thongs. let me add that we went at around 10am and the place was packed. by the time we left around noon, the number of people had doubled. this sufficiently killed any longing to visit coba and chichen itza, but there's always next time.
blog comments powered by

Disqus