valladolid, mexico
November 19 2013, 8:58 pm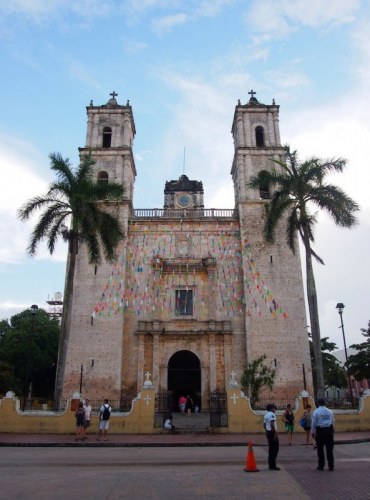 bienvenedos a valladolid.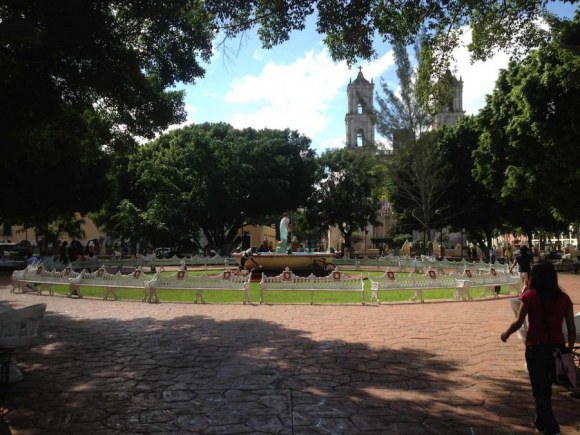 valladolid, which sits an hour and a half north west of tulum, is about the most charming place you can imagine. spanish colonial architecture, beautiful parks, candy colored streets- the magic sets in quickly.
don't be fooled into thinking it's all roses and sunshine, though. villadolid has a healthy dose of disrepair. for every pastel gem, there is a decrepit crumbling mess. honestly though, it makes this town incredibly photogenic. so much so, that i'll have to do more than one post. below is just a few highlights of what villadolid has going on.
convent of san bernardino of siena: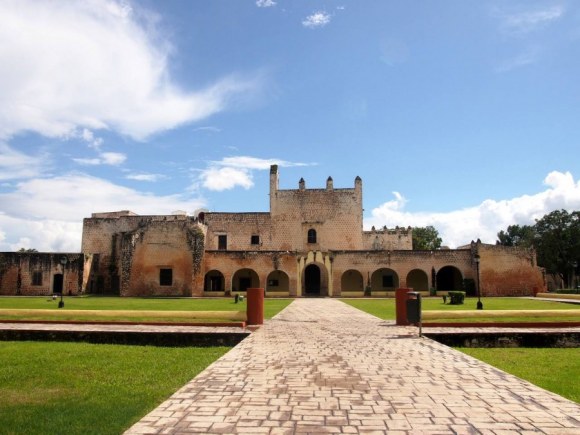 the convent of san bernardino of siena is open to the public, and you can walk around the grounds. it's really lovely, and worth a wander.
taberna de los frailes:
right next to the convent is a phenomenal mayan restaurant, taberna de los frailes. if the ambiance of the place doesn't impress you (and it really should), then the food certainly will. we had pina coladas, watermelon salad, shrimp, and tamales- all of it excellent.
shopping: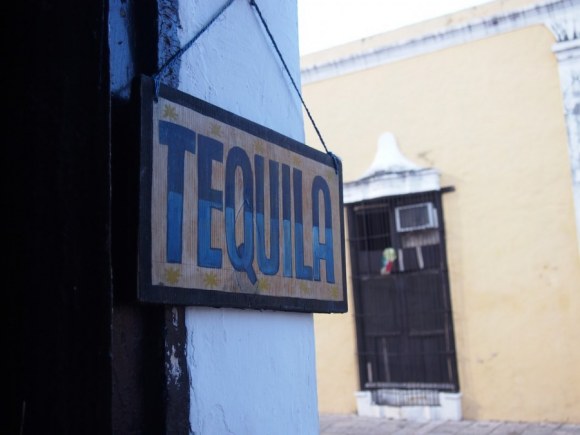 poncho villa tequilaria is a fantastic spot to get advice about tequila, mezcal, and xtabentún. the kind proprietress gave us ample tastings of each- which is an excellent way to get people to purchase some folk art souvenirs.
arte rosa mexicano also has a great selection of folk art souvenirs, in addition to organic skin care. we picked up a "jenga gigante" there, then drove down to the incredibly fancy dutzi designs. try as we might, we had no luck finding coqui coqui. oh well, our suitcase was full of liquor -thanks pancho villa- and there wasn't room for fancy perfume anyways.
a word of caution: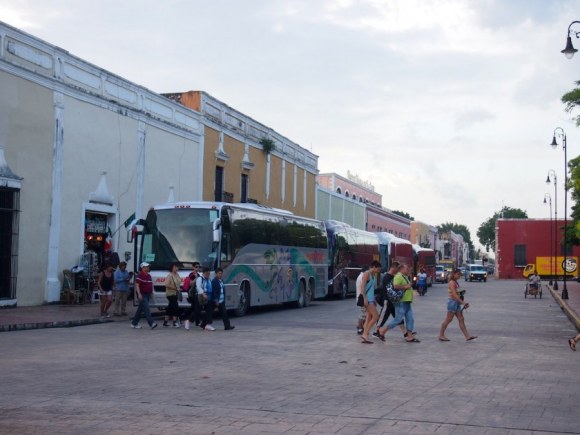 upon arrival in valladolid at 9:30am, we were very obviously some of the only tourists in town. and rarely did we cross paths with other americans throughout the day. but around 3pm, all that changed. huge busses started filling up every street- i'm guessing on their way back to cancun from chichen itza. not just a few busses either- at least a dozen, all at once. hundreds of disinterested, tired, cranky, tourists hit the town, and it became real clear who was running the show now: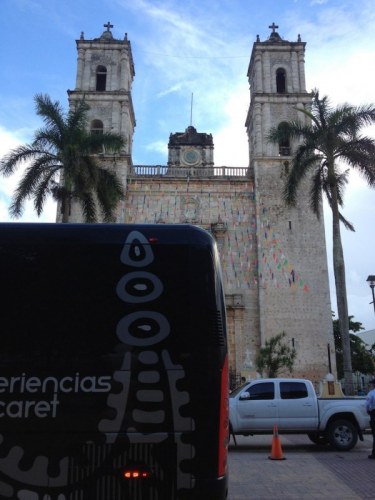 so get there early and get out before the mobs start swarming around the Parque Francisco Cantón. don't let the loud, smoking, rude, clueless, touristas ruin the picturesque charm of this town.
map:

View Valladolid, YUC in a larger map
blog comments powered by

Disqus