flourless zucchini brownies
October 4 2012, 10:07 pm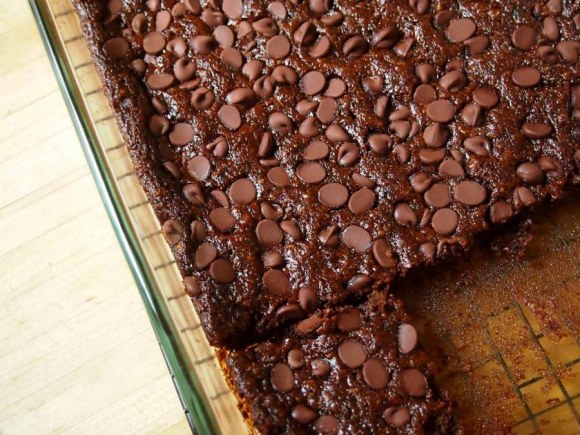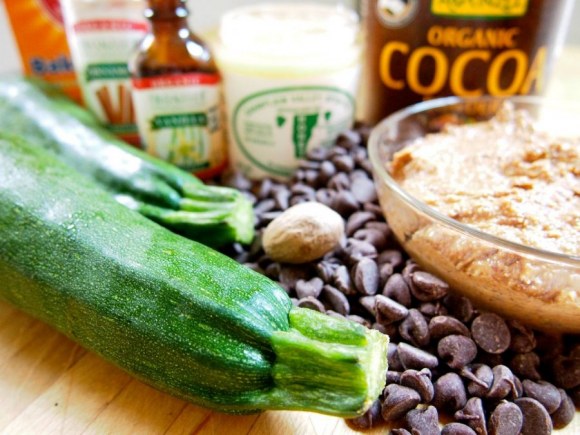 when stumbling onto a post for zucchini brownies there's only one acceptable outcome. make them and hope for the best. these particular brownies comply with the paleo diet, which i'd never heard of (with a full cup of chocolate chips, it's hard to believe they fit into any diet). skepticism about a lack of cocoa powder in the batter, led me to throw in a couple tablespoons, and it was a good decision. without it, they're closer to a zucchini bread with chocolate chips- and that's not a terrible thing, but it's also not a brownie. these turned out amazing, and seem to get better with age- not that they'll be hanging around for long. it takes serious self control not to eat them in one sitting.
flourless zucchini brownies
1 1/2cups shredded zucchini, excess water drained
1 cup almond butter
1/3 cup honey
1 egg
2 Tablespoons cocoa powder
1 teaspoon vanilla extract
1 teaspoon cinnamon
1 teaspoon baking soda
1/4 teaspoon freshly grated nutmeg
1 cup chocolate chips
preparation:
preheat oven to 350. grease a 9x9 pan (i used some coconut oil).
mix all ingredients except the chips in a large bowl. pour into the prepared pan, and sprinkle evenly with chips.
bake for 35-45 minutes, or until a toothpick comes out clean.
let cool on a wire rack, completely before cutting (good luck).
makes 1 9x9 pan of brownies.
blog comments powered by

Disqus