gluten free banana blueberry mini muffins
January 11 2013, 1:00 pm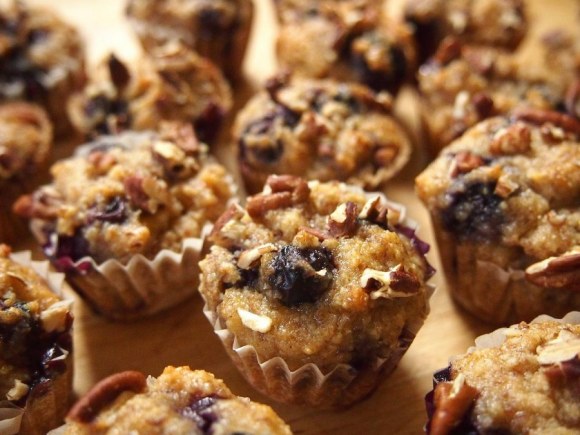 good things come in small packages.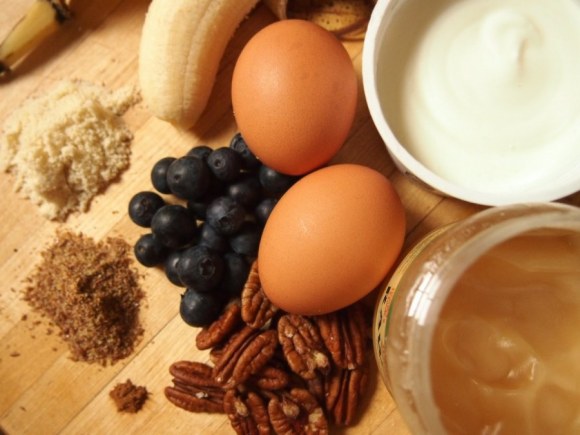 i was a little skeptical of this wheat free muffin recipe at first glance- specifically, the lack of oil in the ingredients. but a gluten free recipe that doesn't include xanthan gum is worth trying.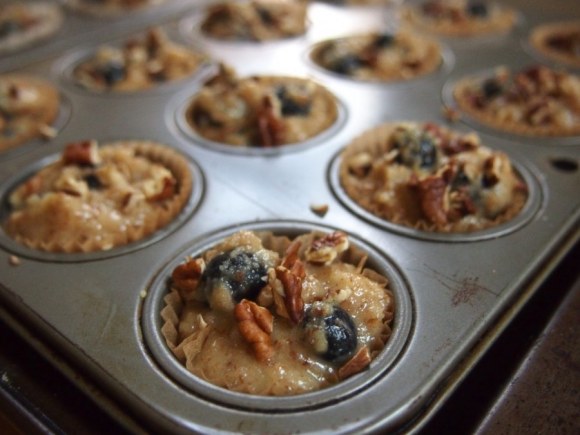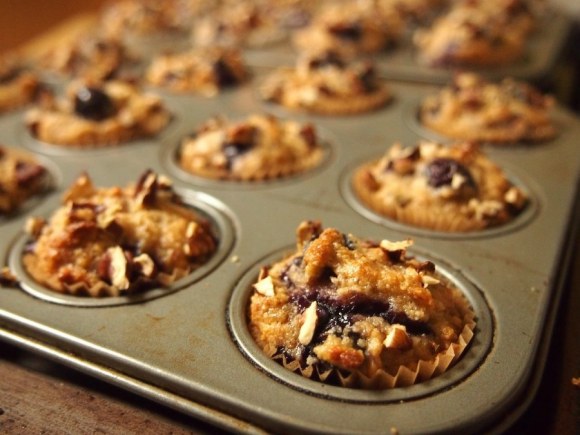 after some minor adjustments based on what was in the cabinets, they turned out gorgeous. and delicious. falling on the "moist" side of gluten free baking is so much better than the "sandy" side. a couple mini muffins, a couple clementines, a drop of coffee. perfection. thanks for the super recipe lois!!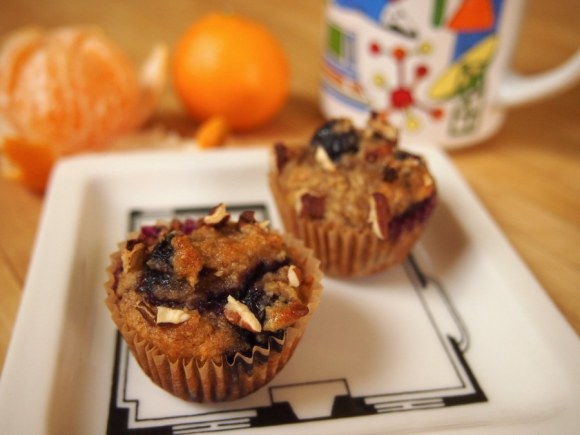 gluten free banana blueberry mini muffins
2 cups almond flour
1/4 cup ground flaxseeds
1 teaspoon baking powder
1 teaspoon ground cinnamon
pinch of salt
1/2 cup raw honey, slightly warm
1 banana
2 large eggs
1/2 cup sour cream
1 cup blueberries
chopped pecans, optional
preparation:
preheat the oven to 325. line 2 mini muffin pans with liners.
whisk together the almond flour, flax seeds, baking powder, cinnamon, and salt.
in a separate bowl, mash the banana with the honey. stir in the eggs and sour cream.
add the wet ingredients to the dry and mix until combined. fold in the blueberries.
fill up each muffin cup to the top of the liner. sprinkle with pecans.
bake for 30-35 minutes, until an inserted toothpick comes out clean. let cool in the pans for 15 minutes.
makes about 30 mini muffins
blog comments powered by

Disqus