hearst castle
June 20 2012, 12:00 pm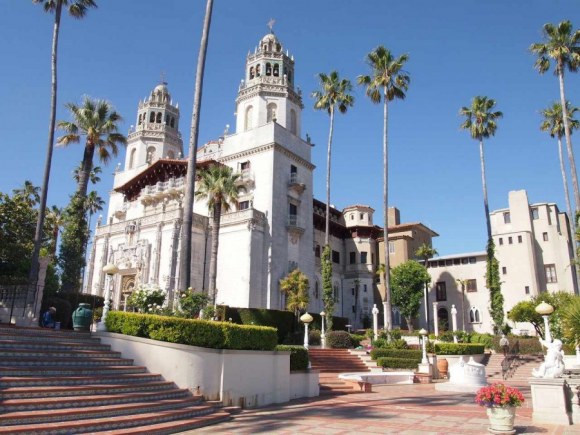 what happens when people have too much damn money.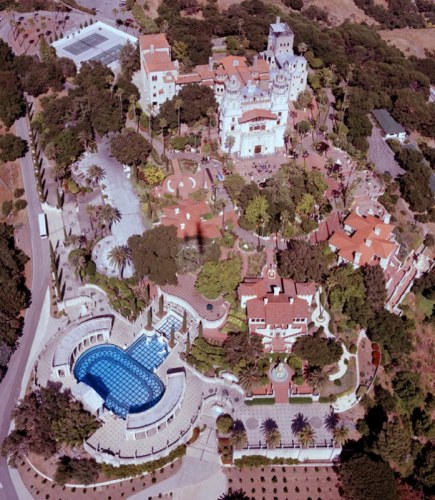 hearst castle made our recent tours of the newport mansions look like a joke. the property sits at the very top of a mountain along the coastline and is so enormous that you practically need a whole day to see it all. they offer 3 tours- grand rooms, upper rooms, and cottages/kitchen. we went with the upper rooms tour because i thought if we had come all that way and not gone into the actual castle, it would be a waste. wrong. the inside of the castle was the least enjoyable part. don't get me wrong, the tour itself was pretty interesting. we saw a ton of rooms, and they let you take photos (note to newport- non flash photos won't damage the place). of course, because the interior was so dark, they aren't the best quality.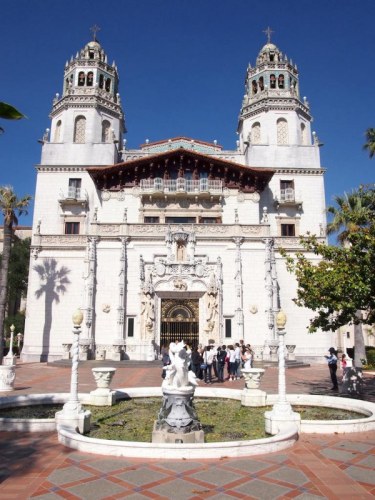 in addition to the 10 guest bedrooms (which were all fascinating), we saw hearst's and marion davies' rooms with their insane antique ceilings. but they weren't as impressive to me as their closets:
we also saw the crazy huge library, and his office:
and a ton of sitting rooms and parlors filled to the brim with priceless antiques. the whole interior looks like a cathedral- who wants spend a vacation at church?!?! it was dark and scary everywhere- with lots of religious artifacts staring down at you. he lived there very famously with his mistress and threw debaucherous parties for the biggest celebrities of the time. maybe it felt even naughtier to do it in a cathedral? seems creepy to me. but the best part of the whole place are the grounds: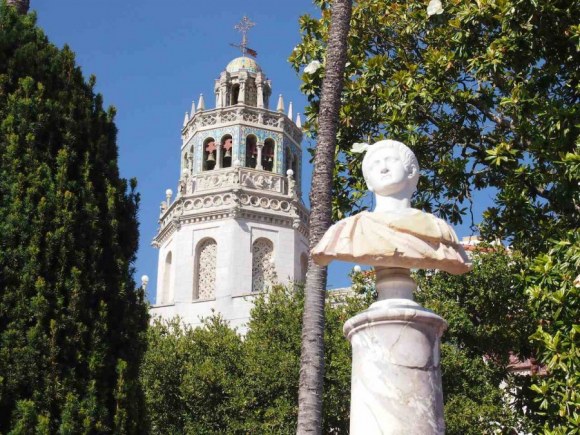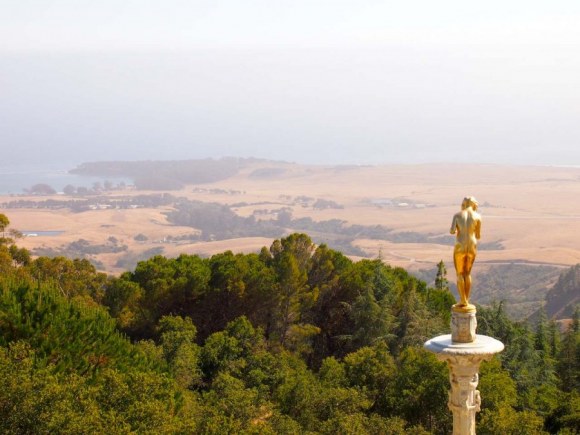 so beautiful. breathtaking view, gorgeous gardens, lots of priceless artwork and statues scattered around. there wasn't nearly enough time to see it all. my absolute favorite part of the entire property are the pools. there are 2, and it's hard to say which is better- the neptune pool outside was spectacular:
but the indoor roman pool blew my mind. so much gold everywhere- even at the bottom of the pool. and the most gorgeous high dive platform.
if you're looking for me, i'll be at the pool. don't bother calling for dinner- i have no desire to dine in the mausoleum. even if it is with clark gable and carol lombard.
blog comments powered by

Disqus