kermie cozies!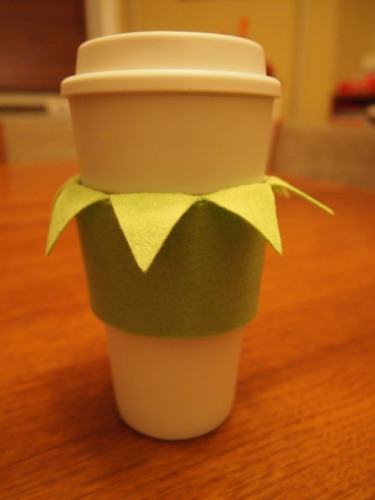 glue gun + champagne = kermie cozies!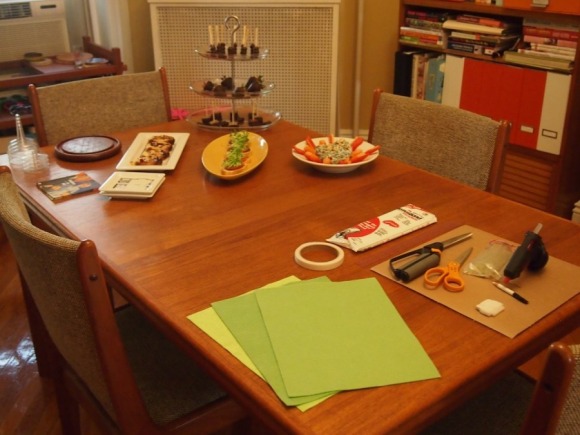 my friend and fellow muppet lover, becca, found instructions to make kermit the frog coffee cozies. that can only mean one thing: play date! with some nibbles, a big bottle of champagne, and felt, we were certain to have a good time. our cozy construction was different than the original:
trace pattern onto heat'n bond. cut out and press to felt sheet with a medium iron
cut out felt with fusible backing
remove paper sheet from fusible backing, and press onto a second piece of felt. cut out both pieces
trace top curve of pattern onto lighter green felt. 1/2" from the edge, cut triangles points
place darker green felt on top of lighter green felt at the 1/2" line
add hem tape to the top curve. press with medium iron. remove paper backing
fold lighter green piece over the top edge, and press to hem tape.
on front side, press points flat to body
cut 2 thin strips of velcro. glue soft loop side to the outside of body with a hot glue gun
glue the plastic hook side of the velcro to the same spots on the reverse interior
let glue dry completely
wrap around your cup and get cozy!
blog comments powered by

Disqus