log cabin quilt: block 17
May 14 2012, 6:23 pm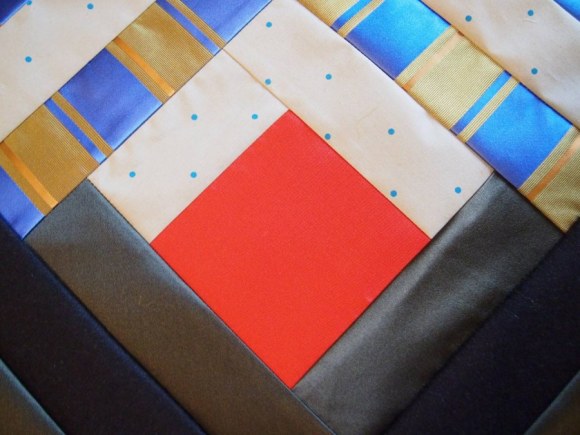 17 down. i'm so confused.
the yellow stripe goes way back to block #2. i was still testing methods to stabilize the silks, and the results were not so cute- it would have to be remade. i hadn't planned to remake it today- i picked 3 new fabrics to use with the stripe. but it definitely looks similar to the first.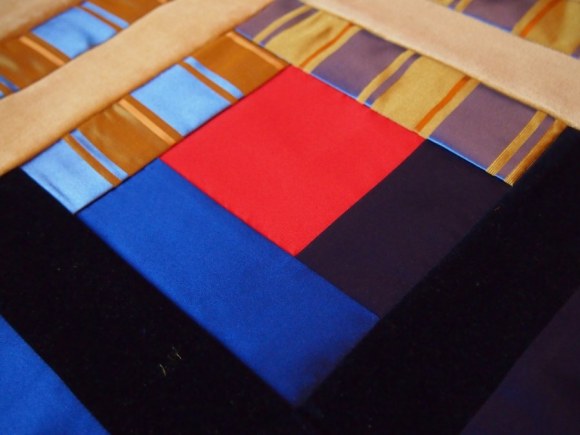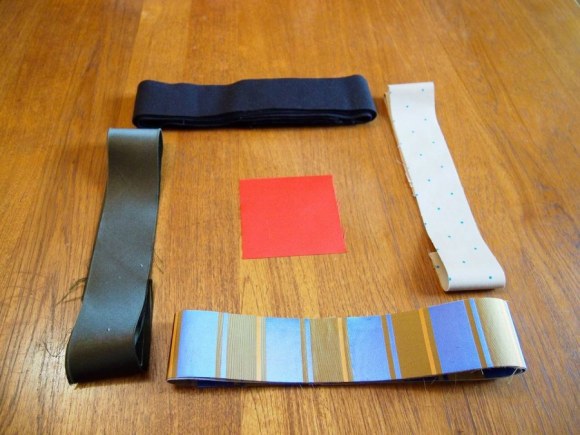 red silk satin
chocolate wool
tan cotton twill with blue dots
gold/ blue silk stripe (formerly known as the problem child)
olive duchess satin
block 2 was my favorite of all, but now i'm not sure i'll remake it. maybe it's time to use the gold stripe in something completely different.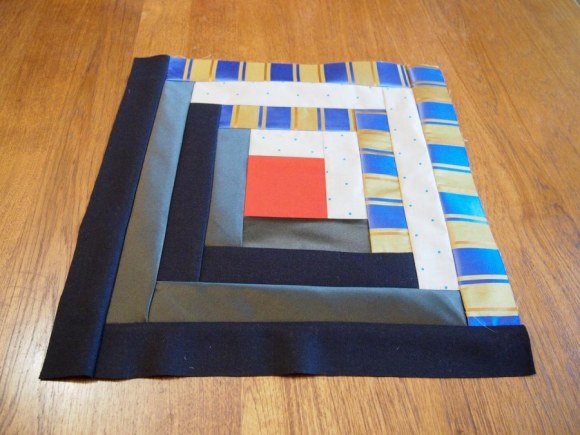 blog comments powered by

Disqus