log cabin quilt: block 3
February 7 2012, 3:00 pm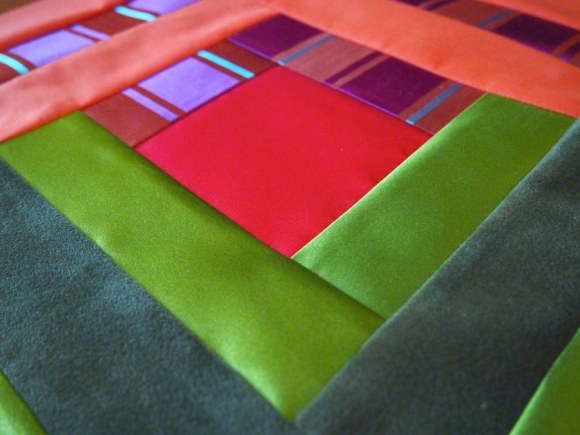 3 down, 13 to go.
on the last square, i tried to reinforce a thin woven silk with muslin, by basting the backing the 2 pieces together. not happy with the outcome, i tried a new approach this time and it worked like a charm.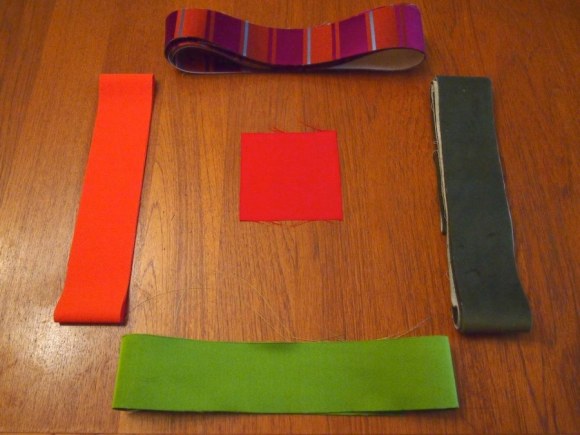 red silk satin
magenta/ blue silk stripe (the problem child)
florenscent orange cotton
grass green duchess satin
moss green velvet
this time around, i went with the technique of using a fusible web to bond the fabrics together. after cutting out the pieces from the silk, the web, and the muslin, sandwich the web between the 2 fabrics (wrong sides touching the web) and press with a medium iron. go slow to insure that the bond is well glued to the edge. it helps to put a paper towel over the whole thing while you're pressing, in case any of the web is sticking out between the fabrics. this way the paper towel will get glued, and not the iron.
it worked great! all of the fabrics in this square behaved and played nice together. it's giving me more energy to go back and re sew the last square. sigh...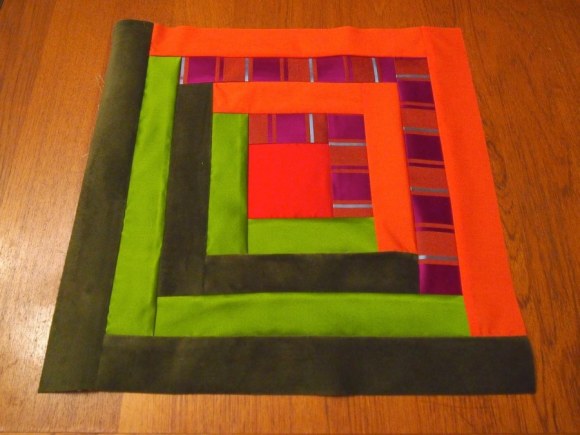 blog comments powered by

Disqus