long frida necklace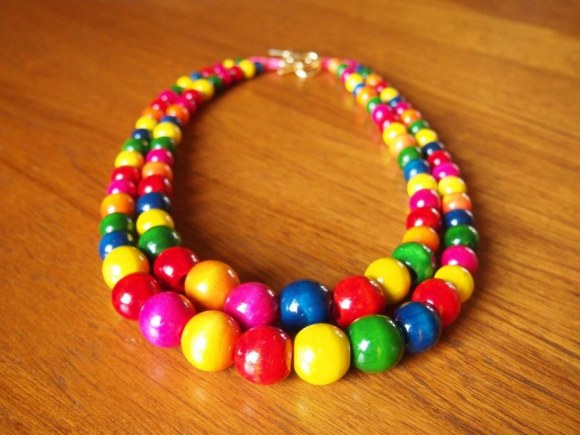 after making the frida necklace, i got an inquiry about the possibility of a longer length. i thought it was a great suggestion, and it came just in time for a birthday (love it when that happens). originally, it was going to be a double strand, but it seemed like a lot of look. in the end, i made 2 separate necklaces at different lengths that can be worn together if so desired.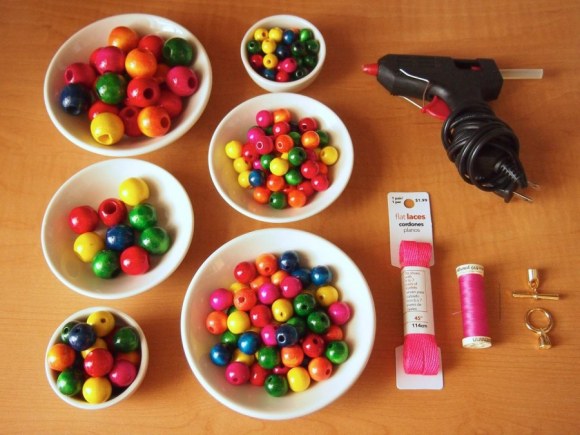 in the last necklace, i used paracord to string the beads. since this one uses much smaller beads, i went with the classic: shoelaces. these worked great, because they were skinny enough for the little beads, and thick enough in the middle that the big ones weren't sliding around all over the place.
string beads on shoelaces, keeping the biggest size in the middle of the strand, and decreasing size as you get to the ends. the longer strand was 27", and the shorter strand was 24".
about 1" from the end of the last bead, sew the shoelace in the same way as the previous frida necklace.
trim the lace and apply a small amount of hot glue. insert in the toggle end cap and let harden.
repeat on the other side.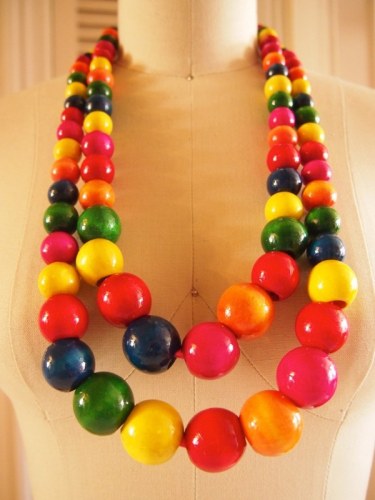 blog comments powered by

Disqus