mexican sipping chocolate
March 6 2013, 9:15 pm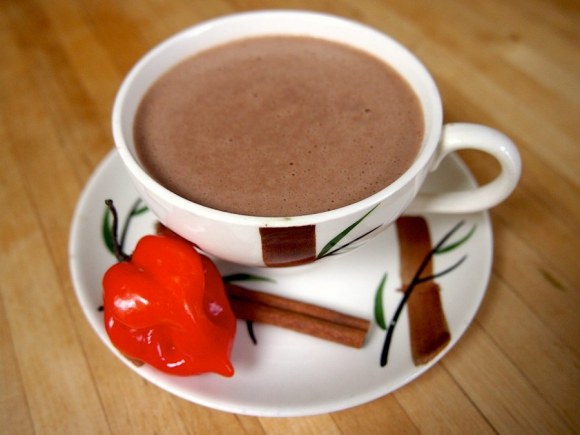 muy delicioso.
my first job in new york was at a fancy pants cafe that served "sipping chocolate". it was thick and rich and luxurious- liquid fudge. we were forbidden to serve to kids unless their parent's tasted and allowed it. mexican sipping chocolate is just as thick and decadent, but with the addition of chili, it's also a serious upper cut to the taste buds.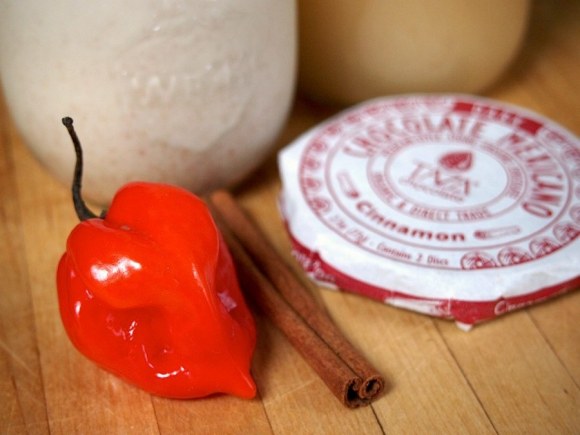 a plain red chili pepper will work fine, but alas, there were none to be found. the only option was a terrifying scotch bonnet. the scariest part of using a fresh chili is tasting it to see how hot it is. summon up your courage, cut off a sliver, and give it a chomp.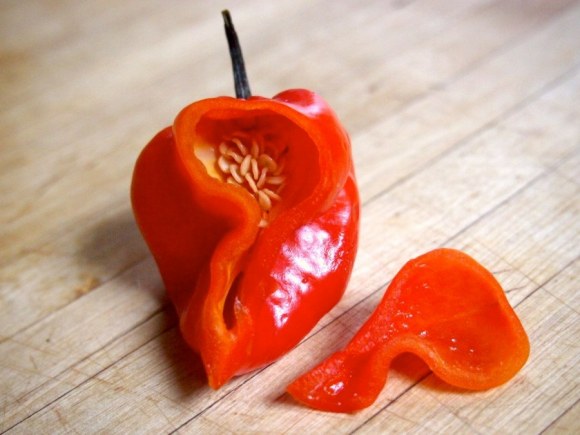 not so bad? use 1/2. crying your eyes out? use a sliver. either way, remove all the seeds before you add it to the pan, and wash your hands thoroughly after touching it.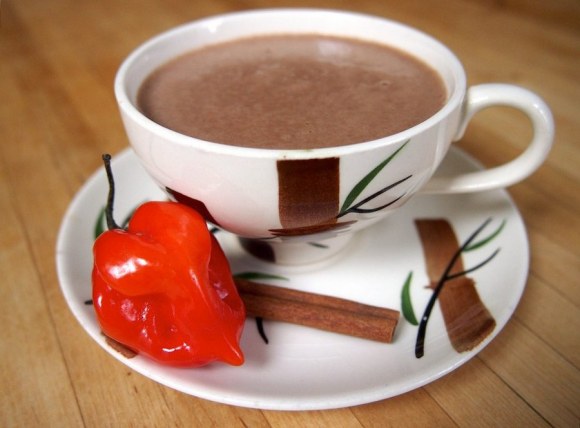 if you're not ready to take the plunge with a fresh chili, taza mexican chocolate has you covered. they make not one, but two chocolate disks with chili pepper added. of course, that means you're leaving the heat up to them, so you'll have to trust them with the burn intensity.
mexican sipping chocolate
1 cup milk (i used almond milk)
1 chili pepper, to taste
1 cinnamon stick
1 tablet (about 2oz.) of taza mexican chocolate, chopped finely
honey, to taste
pinch of salt
preparation:
place milk, chili, and cinnamon in a small saucepan over medium heat. whisk every so often to prevent sticking on the bottom of the pan, and heat until steaming. when little bubbles form around the edge of the pan, remove the chili and the cinnamon.
add the chocolate, honey, and salt to the pan, and whisk like crazy. whisk until the chocolate is melted, and the milk is super frothy. pour into cup and enjoy!
makes 1 serving
blog comments powered by

Disqus