neon elastic bow belts
April 20 2012, 4:24 pm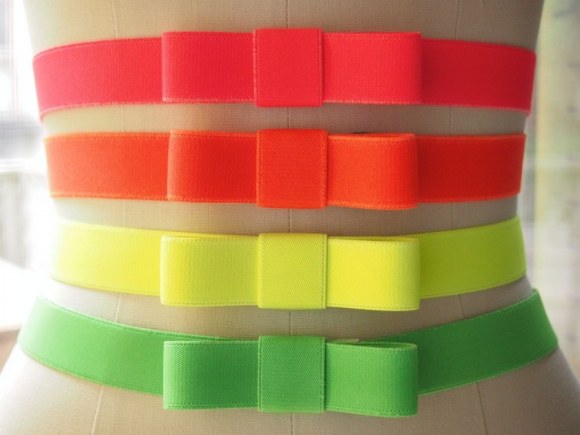 stretchy neon is cool again. for real.
i had a tan elastic bow belt from anthropologie that i loved. it's been misplaced and my wardrobe has suffered for it. fortunately, i ran across the neon elastic at purl.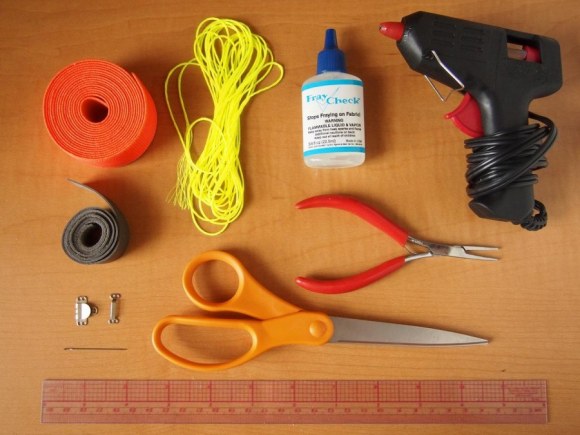 cut 3 pieces of elastic: 3" long, 8 1/2" long, and the length you want the belt. fray check all cut edges and let dry. cut 2 pieces of leather, 1"long.
fold 1 leather tab over the cut edge of the belt piece.
tack down the loop part of the closure, keeping knots and running stitches hidden behind tab. go through all layers. using the toothpick, add a small bit of glue to the edges of the tab to secure it to the elastic.
add leather tab and hook to the other side of the belt, making sure that the hook is facing the opposite side of the elastic.
fold the 8" long elastic in half to find the center. add a line of glue, and fold one edge over to stick in the middle, creating a loop.
add another line of glue down the center, and fold over the other side, creating the second loop.
on the back side of the bow, line up the belt with the hook facing away from the bow. the edge of the hook should be about 1 1/4" from the center of the bow. add a line of glue to the center of the bow, and adhere to the belt.
center the 3" piece of elastic cross-wise on the bow. flip over to the back side.
add a dot of glue to the center back bow, and fold up the bottom edge. repeat with the top edge.
in the end, i'm not thrilled with the closure or the contrast leather tabs. next round will have some improvements in that area. besides that, i think it was a successful first round!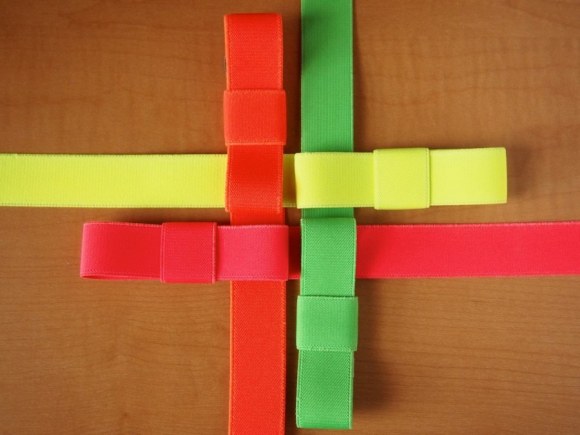 blog comments powered by

Disqus