Plaid Gift Wrapping
December 16 2013, 5:56 pm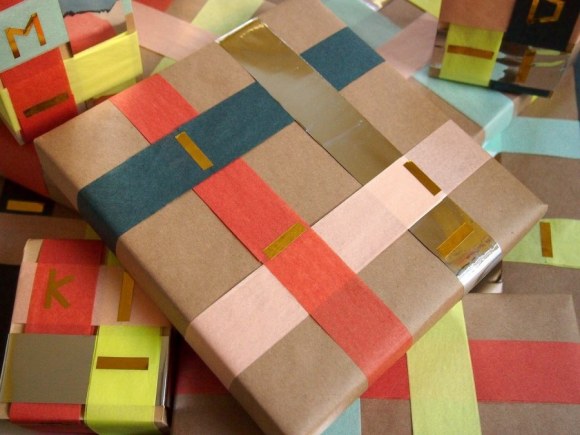 An extraordinary amount of tissue paper strips were left over when lei manufacturing ceased. They joined forces with two sizes of gold rainbow tape
to jazz up some brown craft paper.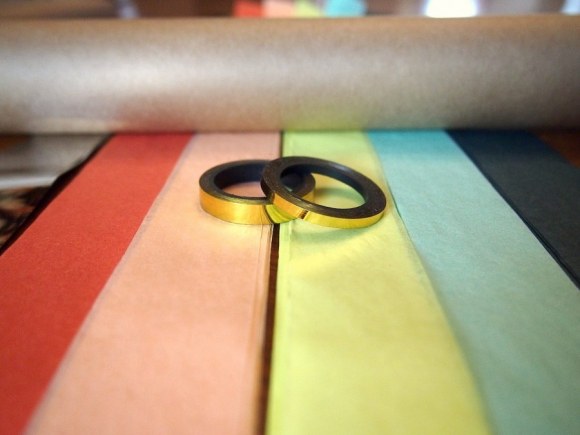 If for some reason, you don't have thousands of 1 1/4" tissue ribbons hanging around, this would also work with crepe paper or cheap craft ribbons- just fold the taped edge to prevent them from fraying. the basic technique couldn't be easier:
Wrap a strip around the package and secure with the tape. Wrap a second strip in the opposite direction, overlapping the first. Wrap the third strip overlapping the second, and finally wrap the last strip over the third and sliding under the first (on front and back). I wasn't particular with where the strips were taped, but you could get anal about it. The randomness appeals to me.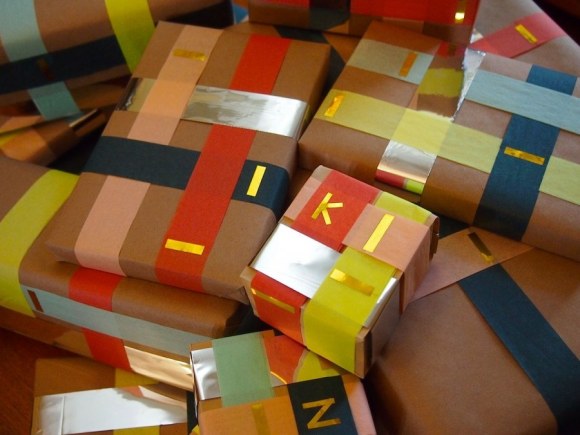 Fortunately, there aren't any repeat initials on our christmas list, so it was easy to mark everyone's first letter in 1/8" tape. It wasn't fast, but it was a fun crafty challenge- especially the rounded letters. The colorful candy landslide looks festive as all get out under the tree.
blog comments powered by

Disqus