reversible 4 panel dress: part 1
October 5 2012, 10:04 pm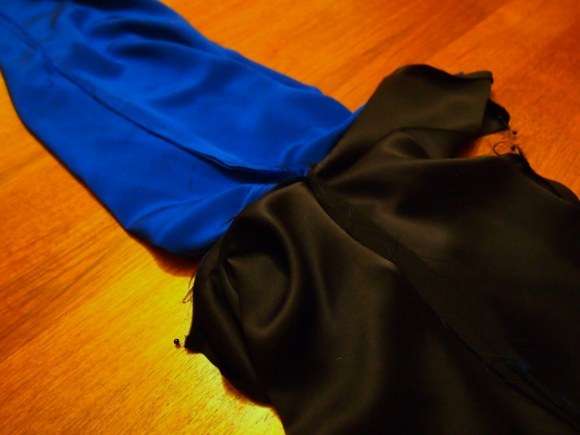 the curse of over-complication strikes again.
it was supposed to be easy. it should've been easy. and yet, it turned out not to be so easy. you could say it turned out to be difficult. you could also say it turned out to be a pain in the rear. all i wanted to do was make this really cute (and easy) 4 panel dress. she made it in an hour! i can do that! but the thing is, i wish it was lined. and hell, if i'm going to line it, why not make it reversible, right? how hard could that be? i have 2 gorgeous fabrics just dying to participate: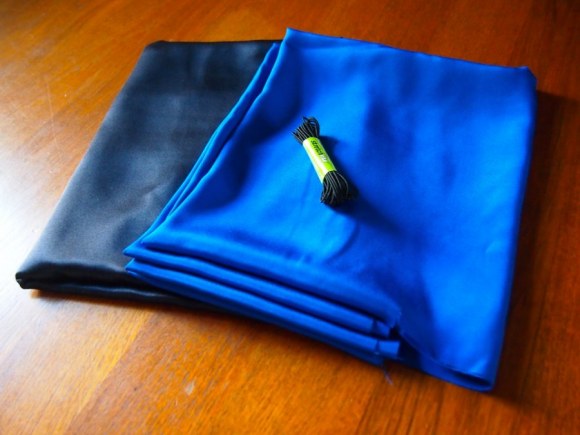 electric blue silk crepe de chine? check. midnight blue/black silk charmeuse? check. elastic cording? check. what could possibly go wrong? well, i'm here to say that quite a bit went wrong, almost right off the bat. but not to worry, now that it's been torn apart, i have a handle on the situation and a the full instructions will be posted soon- that's right, another cliffhanger.
blog comments powered by

Disqus