rhubarb strawberry compote
May 12 2012, 6:05 pm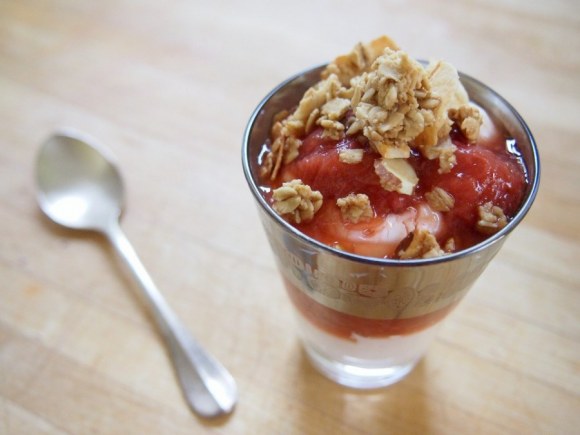 i had no idea what recipe i was going post today, and went to the grocery store this morning without a list (my nightmare). the fear subsided when i saw a huge basket of rhubarb. it's rhubarb season! and i have the easiest recipe for a compote that can be used in a ton of delectables.
while a batch is cooling, i want to eat it as fast as possible- layered with greek yogurt and granola is a quick assembly. after the initial excitement subsides, it's fun to experiment with it. i'm dedicating the next few recipe posts to rhubarb strawberry compote, and using it in a variety of ways- during breakfast, dessert, and happy hour (naturally).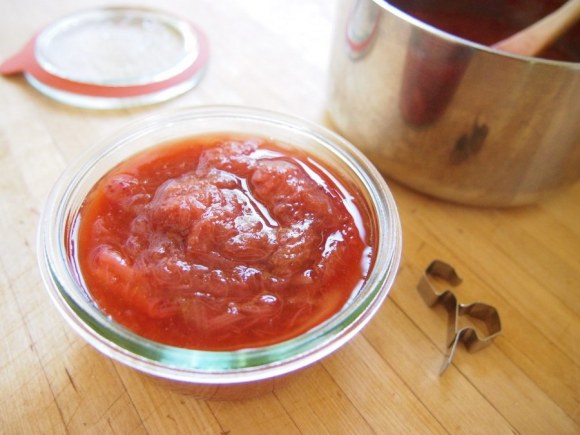 rhubarb strawberry compote
4 cups chopped rhubarb
1/2 cup agave nectar (to taste, more if you want it sweeter)
10oz bag frozen strawberries, thawed
1 teaspoon vanilla extract
preparation:
combine rhubarb, agave, and a splash of water in a small saucepan over medium/high heat. simmer for 15minutes.
add strawberries to the pot and cook for an additional 15minutes. remove from heat. break up strawberries with a wooden spoon and add vanilla. let cool completely.
makes about 28oz
blog comments powered by

Disqus