roasted carnival squash with pears and red onion
November 9 2012, 5:34 pm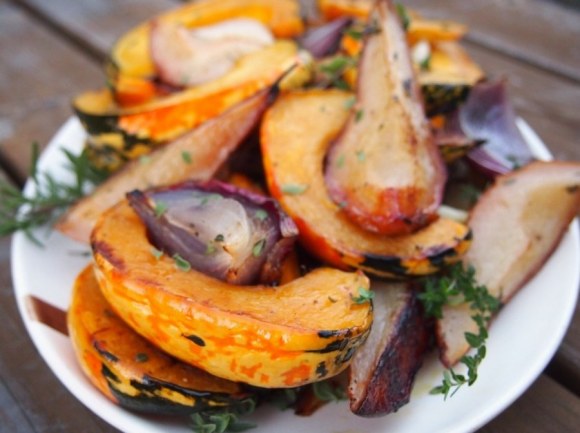 i met a handsome carnival squash at the market today. it was brimming with delicious possibilities, and promising a tasty future, so i brought him home with a few friends, and we had a party in my oven. good times all around.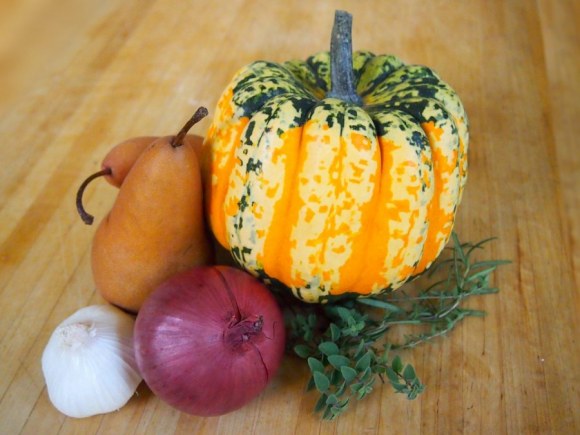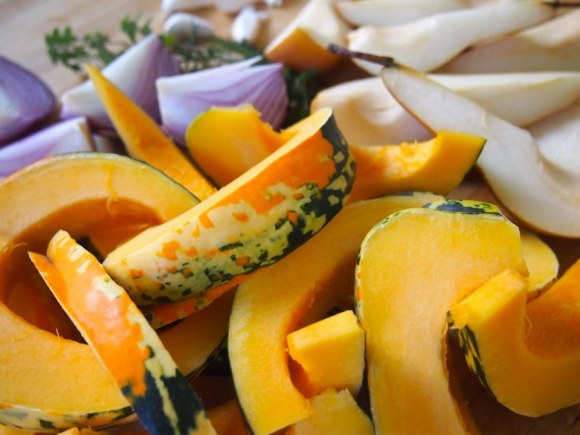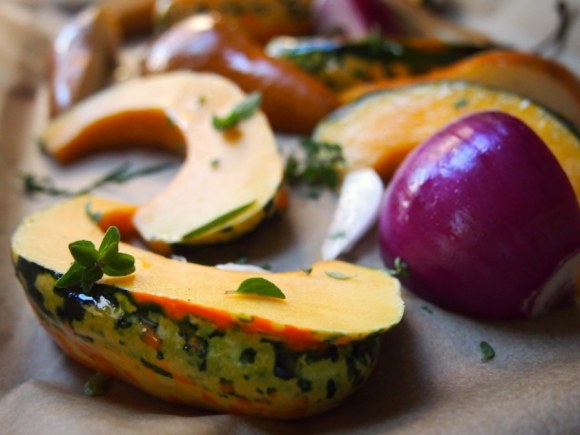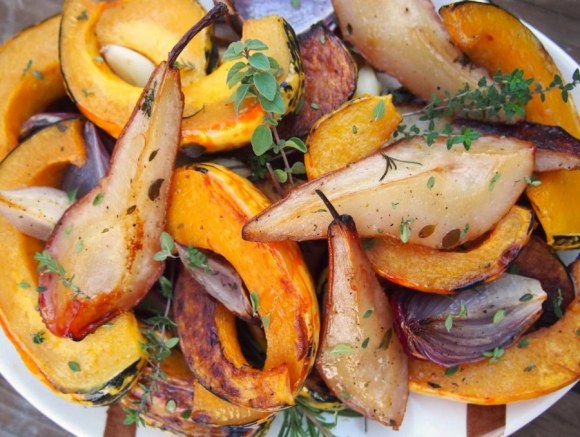 roasting veg is a fuss free approach to cooking. this combination screams autumn, and while it's a great side dish, it's also good as a component in other recipes- so the next couple of posts will do just that!
roasted carnival squash with pears and red onion
1 medium carnival squash (or acorn, or hubbard), deseeded and and cut into wedges
2 bosc pears, cored and quartered
1 red onion, peeled and quartered
6 cloves of garlic, skin on
olive oil, salt and pepper
few springs of rosemary, thyme, and oregano
preparation:
preheat oven to 400 degrees. line 2 baking sheets with parchment paper.
divide the veg between the 2 sheets. drizzle with a bit of olive oil, and season with salt and pepper. mix well to make sure all veg gets coated, and arrange the the veg cut side down on the sheet. sprinkle herbs, torn from the stem, on both sheets.
roast on the middle rack for 25 minutes, then check to see how brown the bottoms are. if they aren't golden, continue roasting another 5-10min, checking on them until they get some color. flip over all the veg to the other cut side and move the sheets to the bottom rack. cook for another 5-10 minutes until that side is golden too.
remove from oven and let cool slightly before removing from sheet. transfer to a platter and garnish with a few sprigs of herbs.
makes 4 servings
blog comments powered by

Disqus