roasted carrot and avocado salad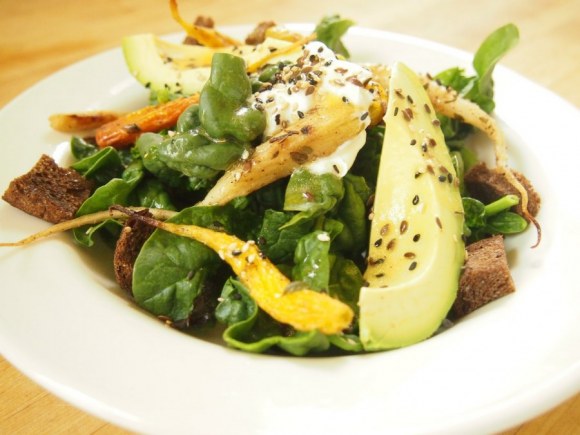 1yr old baby carrots make a great salad.
i plant a tiny garden every spring, and it's a very love/hate relationship. in addition to the war with squirrels that rages every summer, sometimes stuff just doesn't grow. especially when you plant it in may, which is what i did last year with some rainbow carrots. by the end of the season, they still weren't even visible. and then it snowed in october(?!!) and i lost hope. nothing was touched for 5 months, so imagine my surprise when i found a planter full of carrots this spring.
there was no doubt about what i wanted to make with them- one of my all time favorite salads from jamie oliver's book Jamie at Home
. i'm not sure what the legal ramifications of reprinting one of his recipes is, so i'll just link to it and say that it's phenomenally tasty and was very worthy of my little darlings.
jaime oliver's roast carrot and avocado salad with orange and lemon dressing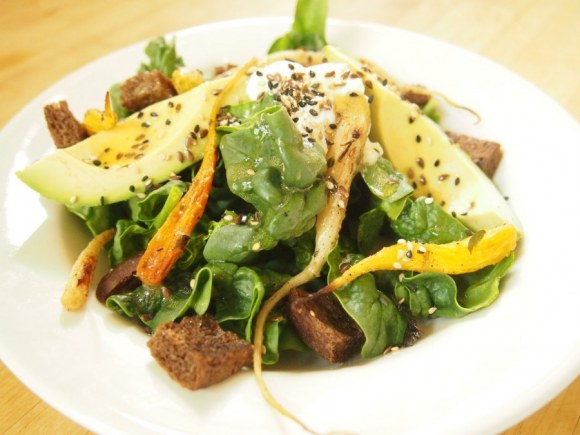 blog comments powered by

Disqus