root beer cuppy cakes with very vanilla ice cream
March 21 2012, 5:36 pm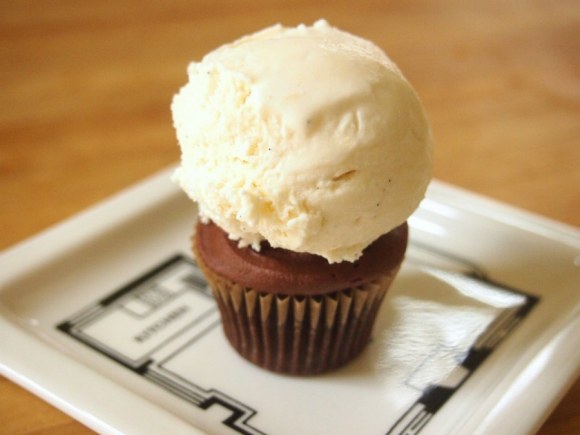 it's futile to resist the allure of a root beer float.
i'm the first to admit that i don't get excited by cake. it's not so much the cake, as it is the frosting. i can't stand frosting. there. i said it and i don't care who knows. frosting and i are done professionally. or so i thought. while perusing my favorite baking blog, the brown eyed baker, i became smitten with her root beer float cake. for as much as i hate frosting, i love root beer floats. and i have a super easy vanilla ice cream recipe that's ready to shine in this dessert.
very vanilla ice cream: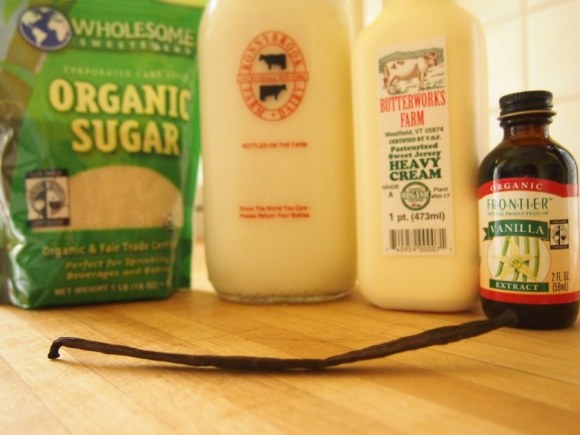 1 1/2 cups milk (if you live in NY, ronnybrook's cream line milk is super)
1 vanilla bean
1/2 cup sugar
1 pint cream
1 tablespoon vanilla extract
pour milk into a small saucepan. cut vanilla bean in half lengthwise, and scrape out the seeds. add to the saucepan along with the bean.
heat the milk over medium low until bubbles form around the edge of the pan, and steam rises from the surface. do not simmer the milk.
turn off the heat, and cover the pan. let sit for 30 minutes. whisk in the sugar until it's dissolved.
pour milk through a strainer, into a larger bowl (it helps if it has a spout). add the cream and extract, whisking to combine. cover and chill in the fridge for 8 hours, or overnight.
add the chilled base to your ice cream maker, and churn as per instructions. when it reaches the soft serve stage, put it in a tupperware container and freeze for 4 hours.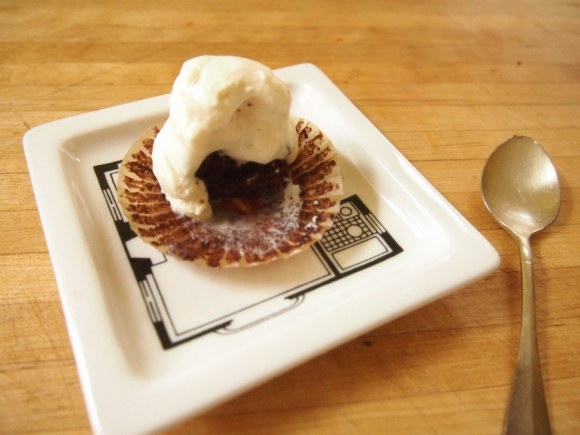 blog comments powered by

Disqus