root beer float popsicles
July 13 2012, 12:00 pm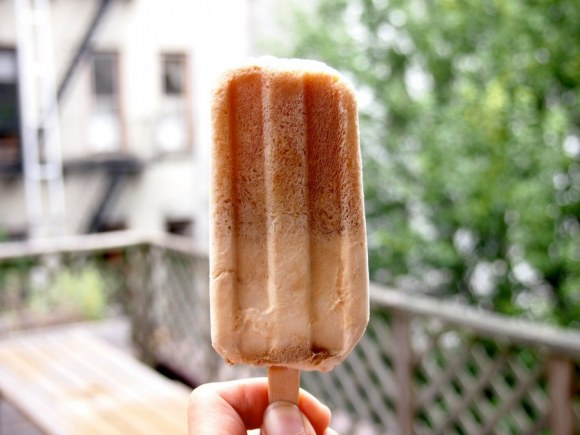 everything is better on a stick.
i didn't invent root beer float popsicles- but i can eat them like a pro. and thankfully, making them couldn't be easier! i'm so obsessed with this frozen confection, that i'll be making a few more variations before the week is out. let's start with the classic though: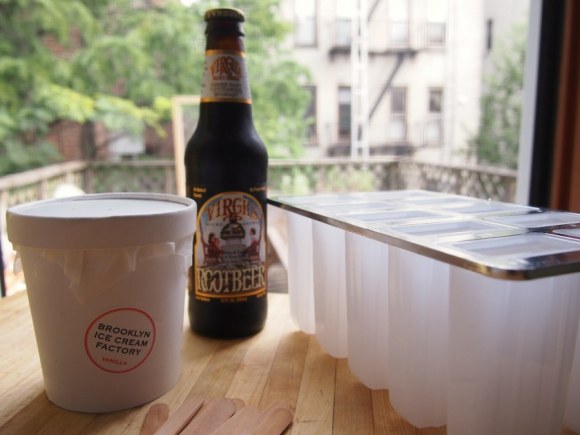 root beer float popsicles
1 bottle of root beer
1/2 pint of vanilla ice cream, softened
preparation:
if using a popsicle mold with wooden sticks, soak the sticks in hot water for 30 minutes before you use them. this helps keep them from bobbing up when the popsicles are freezing.
fill each cavity with a splash of root beer, and a spoonful of ice cream. alternate root beer and ice cream until you reach the top of the mold.
scrape off any excess foam from the cavities. add the lid and sticks. freeze overnight.
savor the sophistication quickly before it melts!
makes 10 popsicles
blog comments powered by

Disqus