spicy papaya whiskey
April 26 2013, 9:46 pm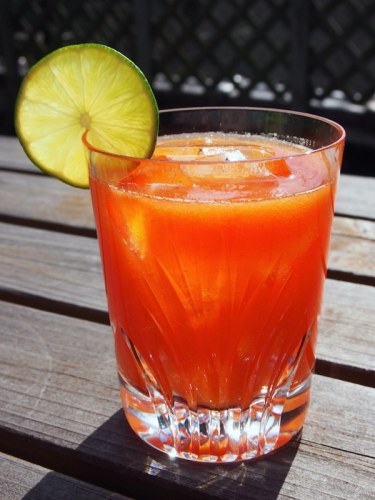 again with the spicy.
i've always thought of whiskey as a cold weather libation, but that changed at hartwood in tulum mexico. our drinks were spicy and fruity, and really hit the spot after a hot day at the beach. one was a spicy grapefruit margarita and one was a spicy papaya whiskey.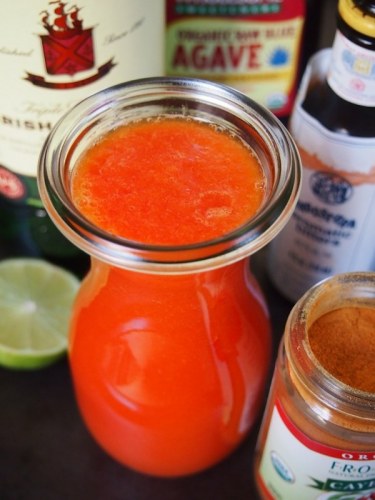 fresh papaya juice is thick, like tomato juice. it's color isn't far off tomato juice either, but there's no mistaking it's mildy sweet, melon-y flavor. i think it could give the bloody mary a run for its money in the brunch cocktail department. since heartwood isn't an option at present time, i had to take matters into my own hands.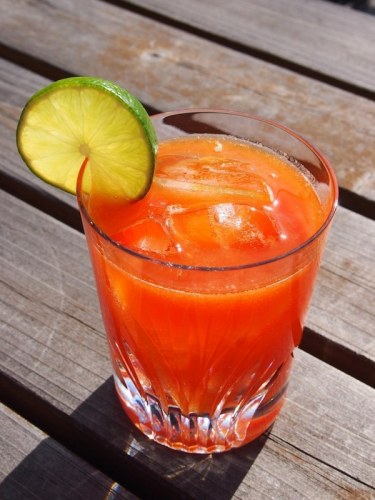 spicy papaya whiskey
2 parts fresh papaya juice
1 part whiskey
1 lime, juiced
tiny squeeze of agave
3 dashes of bitters
liberal shake of cayenne, or to taste
splash of soda
preparation:
combine all ingredients over ice in a cocktail shaker, and shake the hell out of it. pour over ice and fill the rest of the glass with soda. give it one more stir and garnish with a slice of lime.
makes 2 cocktails
blog comments powered by

Disqus