subversive cross stitching
March 10 2012, 6:08 pm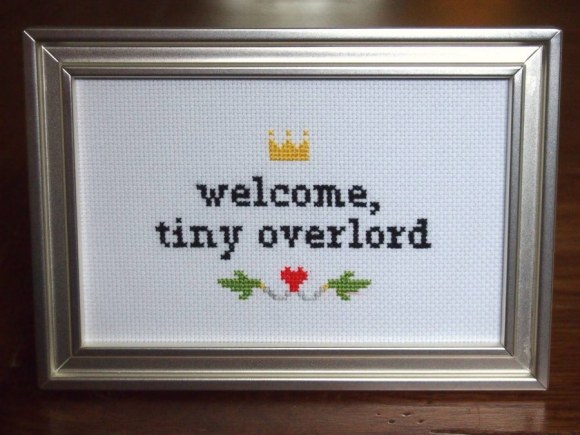 it's important to be hospitable to new babies.
subversive cross stitch is a hilarious site with many potty mouthed patterns and kits. i'm meeting a new baby next week, and wanted to bring him a little something to sass up his decor. it's only $5 to get a pdf of this pattern. looking at it now, i think the birds need to be royal blue. this frame is one i had a home- i love the gold ones they sell on esty but i don't have time to order one. it definitely requires a frame worthy of the sentiment.
update!
birds ended up being green to match the munchkin's room. feeling good about the final colors- i think it makes all the difference.
before: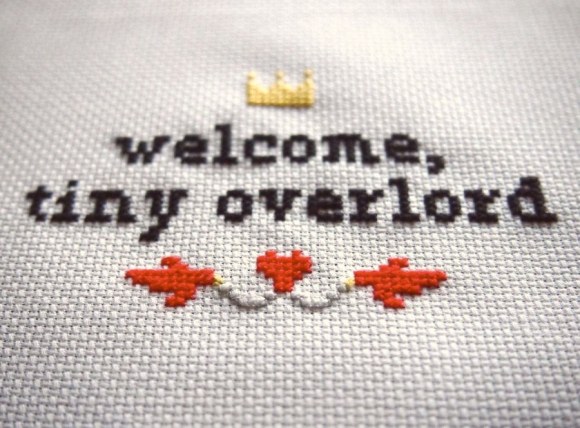 after: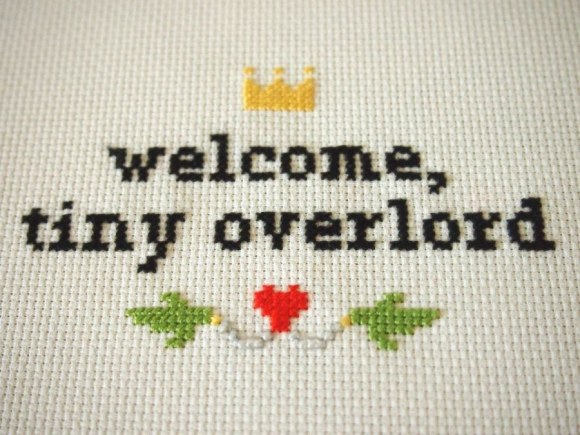 blog comments powered by

Disqus