topanga canyon cottage
June 15 2012, 2:32 pm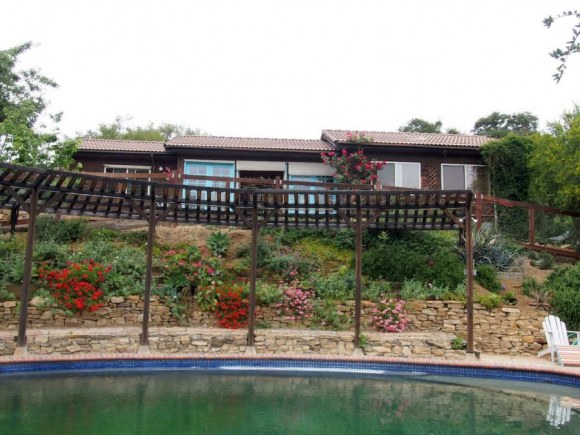 this is the life.
truth be told, i've never had strong desire to visit LA. i live in a dirty city (that i love), why would i want to vacation in a dirty city? but some dear friends are getting married here, and that gave us the best excuse for a trip. when this amazing cottage in topanga canyon presented itself on airbnb.com, it was precisely what i was looking for.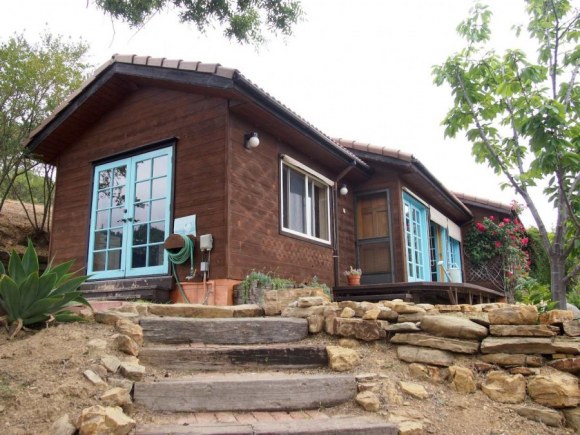 so gorgeous. from every angle. Lynn has wonderful photos online of the interior, so i won't be redundant and post of all mine. i will say that my favorite part of the cabin is the kitchen (and vintage blue stove!). it opens up to an outdoor dining patio perched on the top of a cliff with a breathtaking view of the canyon:
cooking our breakfast on that stove was awesome. which reminds me that i can't speak highly enough about what a fabulous host Lynn is- on arrival, we got a dozen gorgeous eggs from her chickens, the most amazing fresh white honey, and some magical home made lip balm from her bee's wax.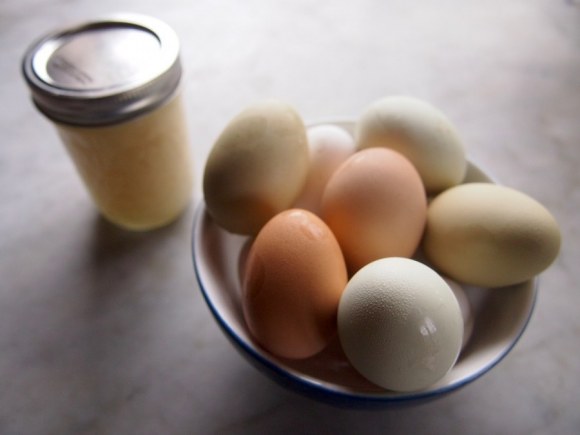 i also have to add that the foliage and landscaping are inspiring. everywhere you turn there's something beautiful to look at. here are just a few:
and we still haven't seen the chickens or citrus grove yet! i don't know how we're going to tear ourselves away to go to the city.
blog comments powered by

Disqus