Vampire Pumpkins!
October 31 2012, 6:41 pm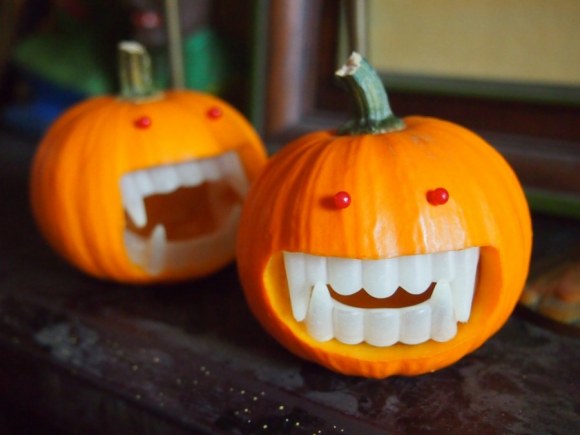 When the folks at Martha Stewart get it right, they get it so right. These hilarious vampire pumpkins were easy to assemble, and have added an endless amount of hilarity to the decor.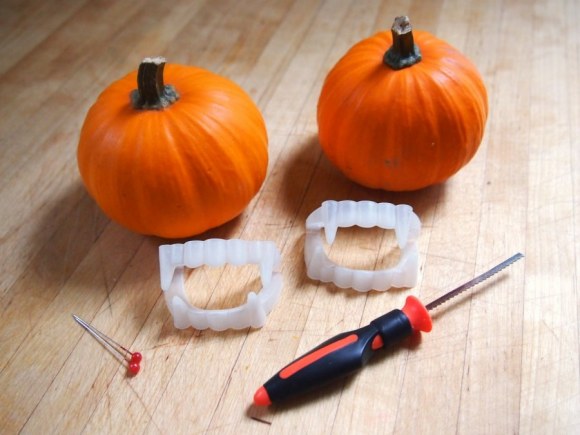 The only tool required was a little carving knife
. glow in the dark fangs
, and map pins
round out the supplies.
We didn't bother using the template in their instructions, opting to mark the pumpkins with the map pins around the fangs.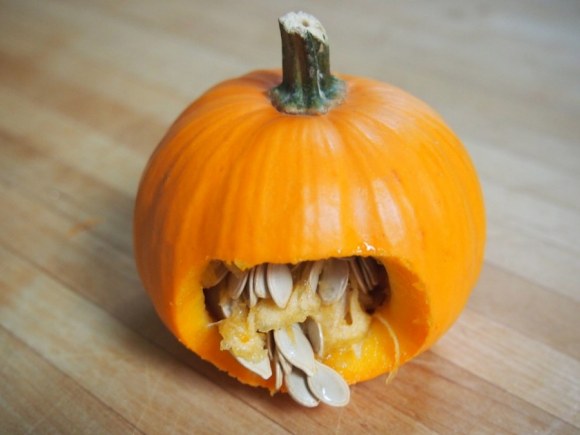 Once he's purged his guts, fit in the fangs. It took a few adjustments to get a nice fit- the taller the opening, the more open the mouth will be.
And finally, stick the pins in to create his evil eyeballs.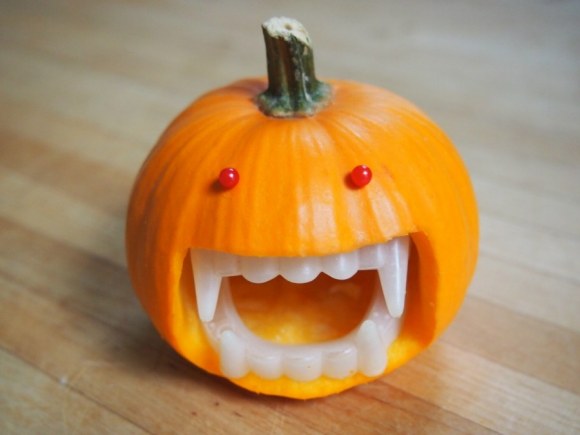 They're ready to party. Happy halloween!!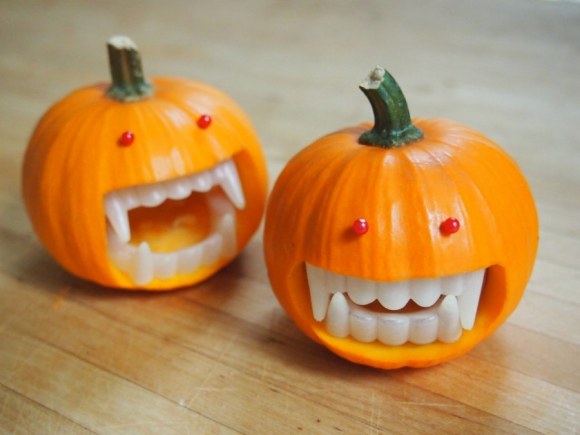 blog comments powered by

Disqus