vegetarian wedding soup
November 29 2012, 11:00 pm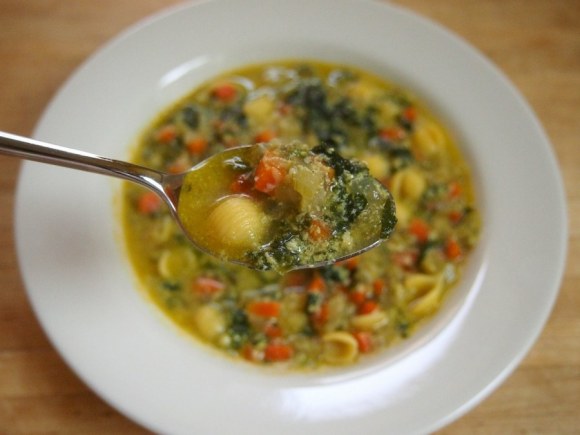 guess that makes it unmarried soup. or singles soup. it might also be available, and desperate to be eaten.
man, oh man, my mom makes a wicked wedding soup. and with so many vegetarians in the family, she has started making a wicked veggie version. these same vegetarians tend to eat all of the veggie wedding soup, which means there are no left overs. the next day i was jonesing for it real bad, but there was none to be found.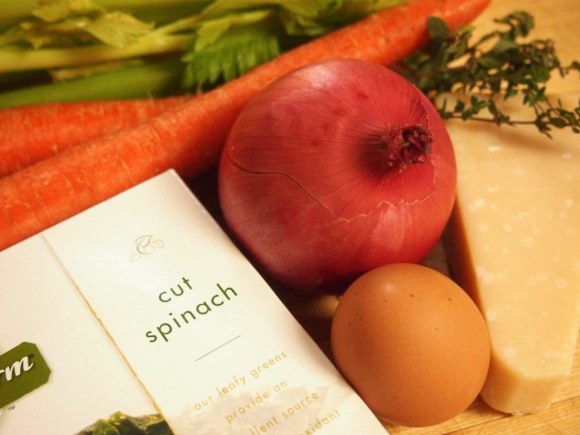 i used gluten-free pasta shells- it's not that i hate gluten, but i wouldn't say we were friendly. the key to the pasta part of this soup is to cook it separately. otherwise, it sucks up all the broth and the shells get big and fall apart. this also lets you control how many carbs you want in each bowlful.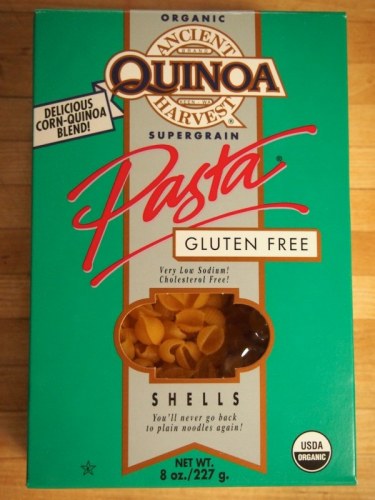 this soup is heavy on the veg to make up for the lack of meatballs (but, i've thrown shrimpballs in there, and it's amazing). what sets it apart from being a plain vegetable soup (and in my mind, makes it "wedding") is the final step of drizzling in an egg scrambled with parmesan. the first time i watched my mom do it, i thought she'd lost her mind. but, it really is the definitive flavor, and most important element of the whole thing.
the best part- you don't have to get married to eat it!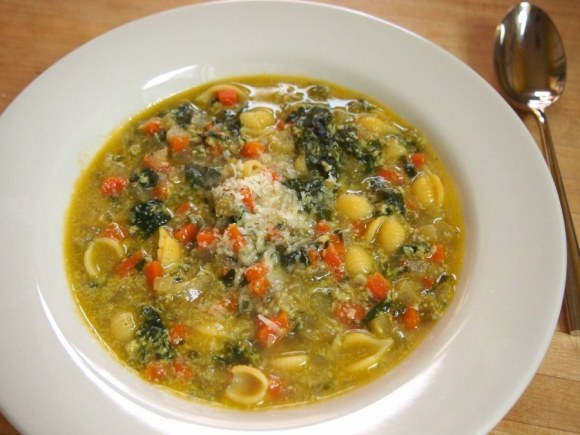 vegetarian wedding soup
1/2 box small pasta (ditalini, or stars, or shells, or alphabet)
1 small red onion, peeled and finely chopped
2 carrots, peeled and finely chopped
3 celery stalks, trimmed and finely chopped
salt and pepper
1/3 of a box of frozen chopped spinach, thawed
few sprigs of fresh thyme, and 1 bay leaf
1 box no-chicken broth
1 cup filtered water
1 egg, scrambled
2 generous Tablespoons grated parmesan cheese, plus more for serving
preparation:
cook pasta in salted boiling water according to the box's directions. set it aside until the soup is ready to be served.
heat a large soup pot over medium heat. add a big glug of olive oil, and the onion, carrot, and celery. season generously with salt and pepper.
pour in the broth and water, add the spinach. bring to a boil, then lower the heat and simmer until the veg is tender about 20 minutes. take out a tiny spoonful (let it cool) and check the seasoning and how done the veg are. add any salt or pepper, and cook for a few minutes more if the veg is still crunchy.
bring the soup back up to a boil. mix the parmesan cheese with the egg, and then drizzle it into the soup while stirring the broth quickly (don't go nuts splashing it all over the place- small circles will do). the heat of the soup will cook the egg and the the stirring will disperse the cheesy deliciousness throughout the pot. dump in the cooked shells, or keep them separate so everyone can add as much as they want.
serve it up with some extra parmesan on the side
makes 4 servings
blog comments powered by

Disqus