colored pencil resin bangles again
September 17 2012, 3:00 pm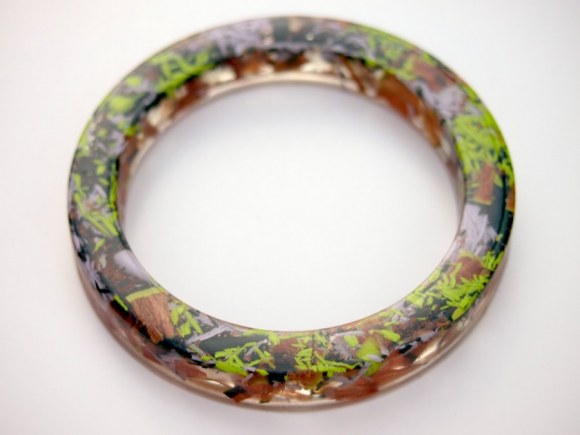 take two.
be prepared to see some more of these, because i'm compelled to keep working on them until i get it right. my gripe with the last ones were that there wasn't enough color and too much wood. logically, this time around i reversed the amounts of color and wood. only too much. the colors: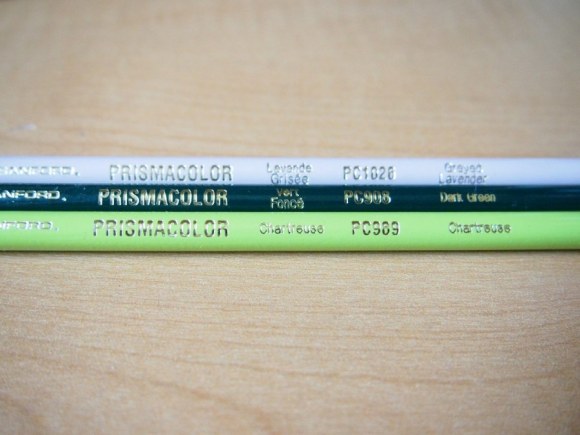 instead of sharpening them directly into the molds, they were each sharpened onto a folded piece of paper. then all the large wood shavings were removed, so that the bulk of it was color. i must have been really aggressive with the sharpening, because the tips broke off repeatedly.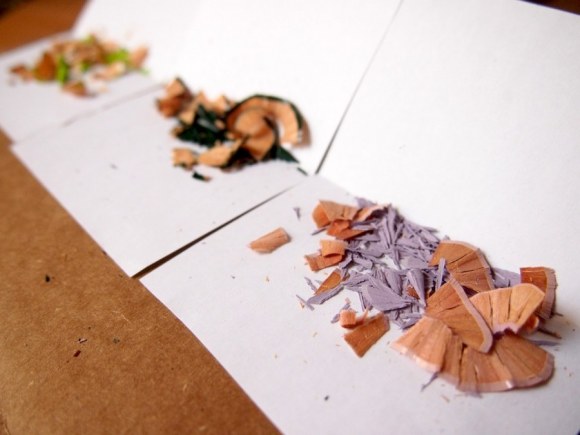 the molds were sprayed, the resin mixed up, and a thin layer drizzled in to coat the bottom. in went the tips. then a generous amount of each color with a bit of wood.
one fatal mistake was mixing it all up at the end. this caused the color to sink to the bottom, and left the wood floating behind it.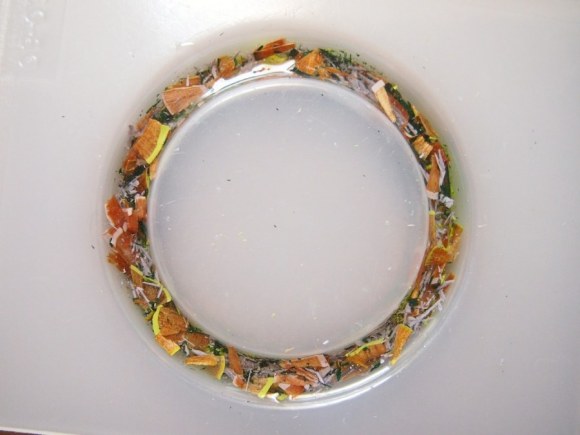 when unmolded, the top surface is absolutely jammed with color. so much so, that it doesn't give the impression of floating in the resin, more than laying on the bottom. the last ones have a bit more visual interest in that regard. the profile shows clearly the layer of color and the wood behind it. and the reverse side looks not so cute, because it's all wood. in general, there's too much stuff in it, so not enough light is moving through. next round will be somewhere between this one and the first.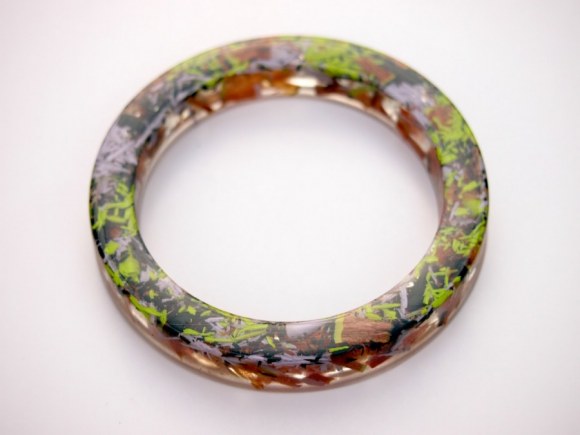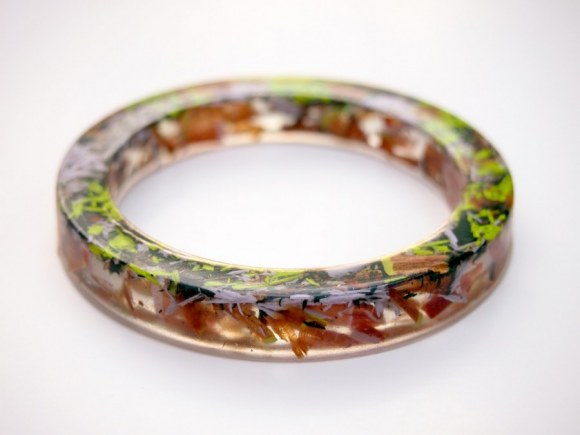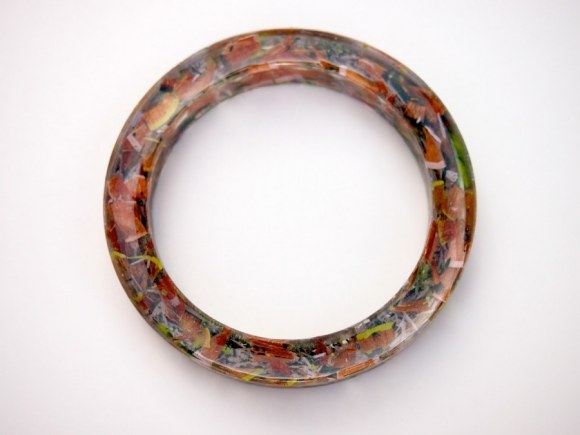 blog comments powered by

Disqus