elastic paracord bracelets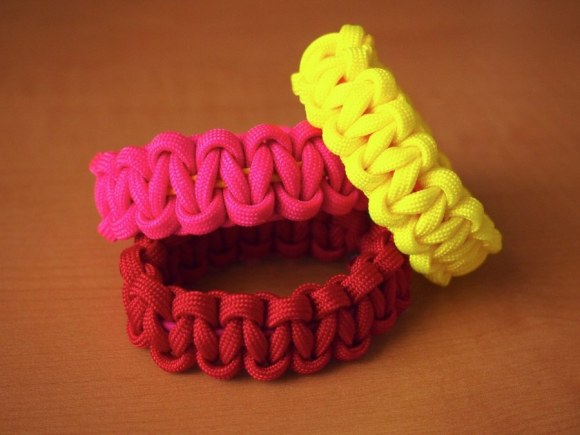 it's shockingly simple to make a stretch paracord bracelet.
i'm such a sucker in the hardware store. spray paint? i need that. twine? i need that. paracord
? i especially need that. especially because a recent conversation with a friend reminded me of an amazing paracord knotting resource that needs to be shared: tying it all together. a quick thank you present gave me a great excuse to flex some paracord muscles.
materials: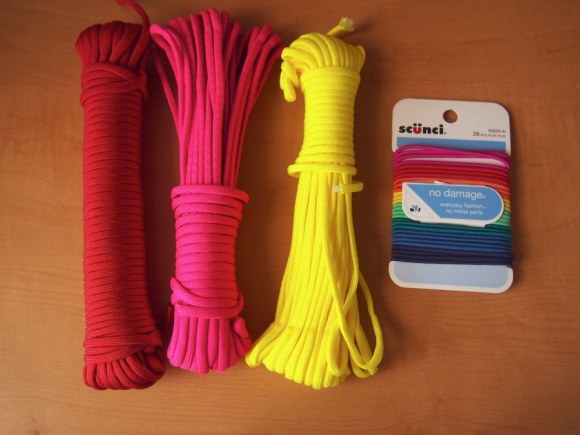 i couldn't find the thicker hair bands in fun colors, so i had to go with 2 skinnier bands. the thicker ones look better, so go for those if you can.
braid it:
there's no reason for me to give detailed instructions here, because JD over at tying it all together has done a bang up job. his video for an elastic solomon bar bracelet is so thorough that you'll be banging these out in no time. i did have some trouble at the end with his technique of simply cutting the cord and melting the ends. every time the elastic was stretched, the braid would fall apart. i laced the cords back through the first knot and tack stitched them in place before cutting and melting. that kept everything secure.
all 3 were finished in less than an hour. the color combinations are endless. the final result is so cute and so wearable. no clasps necessary! no tools! do you need any more reasons to start making these?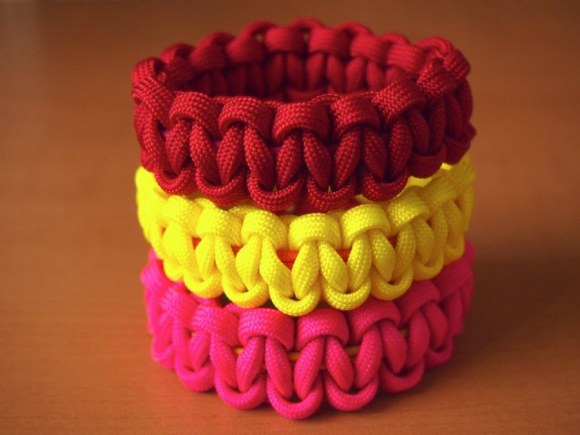 blog comments powered by

Disqus