brooklyn bridge park
August 2 2012, 11:30 pm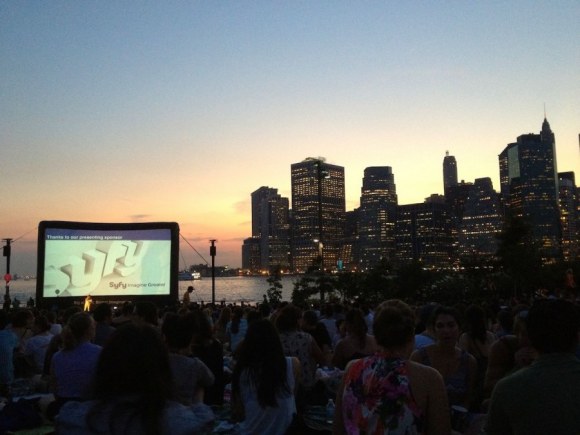 new york city in the summer is not always the most pleasant place. the smell and the heat are insufferable, but this time of year is great for 1 reason above all others: free outdoor movies! i've been to almost every free movie venue (most recently coney island) in the last few years, and my favorite of all is brooklyn bridge park. we packed a picnic and headed out there to watch wet, hot american summer: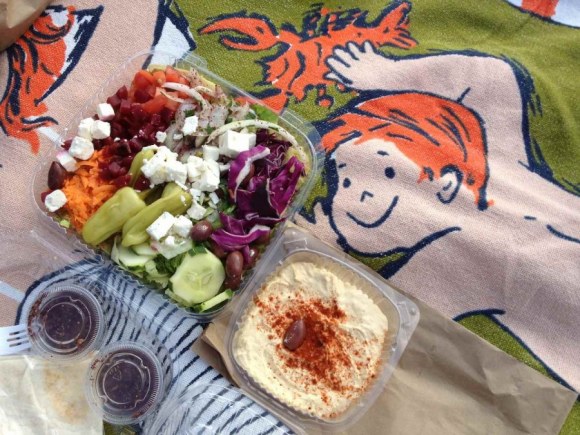 by "packed a picnic", i mean take out from a Mediterranean dive, and a bottle of wine with a twist off cap. it's a perfectly new york way to have an impromptu picnic. we got our blanket laid out around 6, and there was plenty of room (and sweltering heat), but within and hour the place was slammed.
even the director and a few stars from the film (paul rudd and amy pohler!) stopped by. there are still plenty of free outdoor movies left to see this summer- this list of what's showing doesn't include the central park film festival, which is where my picnic is headed on august 22nd, 23rd, and possibly the 25th. get yourself a blanket, some food, some alcohol (hide it, and for god sake clean it up), and a good friend to chat with while you enjoy the sunset.
blog comments powered by

Disqus