yayoi kusama! at the whitney
July 15 2012, 11:27 pm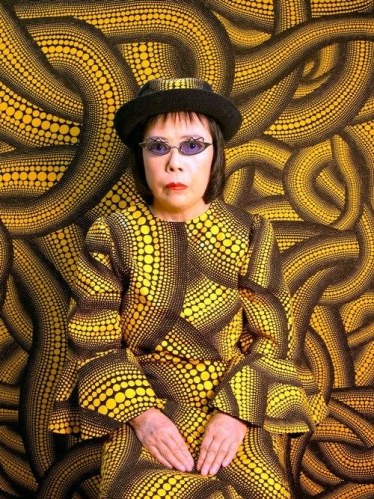 but before that, an important bulletin: the lever house on Park and 53rd has radically redecorated the courtyard:
the inflatable scab rat has been immortalized- to scale, in bronze.
it's fabulous.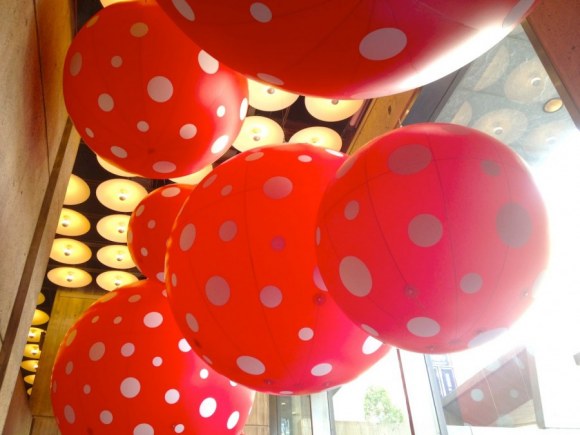 while on the subject of inflatables, the yayoi kusama retrospective at the whitney is as good as you think it is. of course photography is prohibited in the museum, and they are serious about it (lame). the exhibit has many rare examples of her earlier sketches and paintings, but few are found online- only 1 from 1987: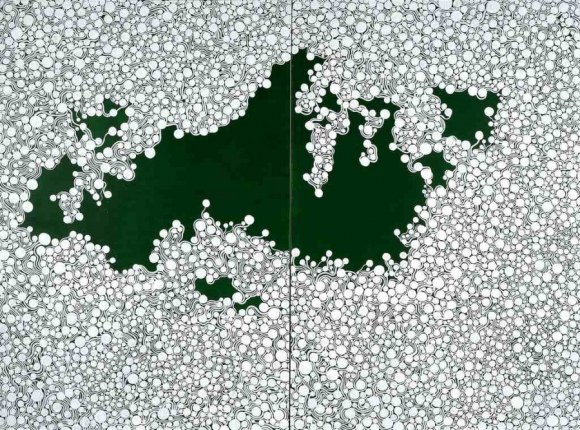 her newest work is very different than where she's been, but still as engaging. i was getting a strong pee-wee's playhouse/gary panter vibe from it, with a smattering of cosmic peter max.
2 big gripes with this show:
no obliteration room. no stickers!
no installations.
the infinity room was some serious magic though- "fireflies on the water" was the highlight of the show based on the waiting time to see it. it's the size of a closet, and you get 1 minute of private time within.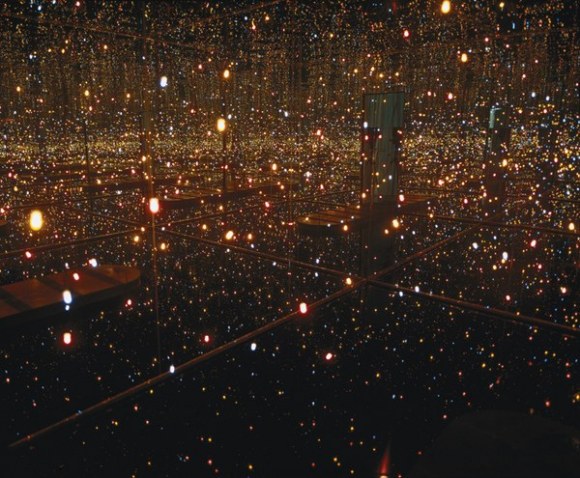 if you don't want to pay the admission to see the exhibit (it's worth it), or you don't want to wait 2 hours to get into the infinity room (so worth it), then get yourself down to the donut plant at the chelsea hotel. the bathroom will give you a taste of what can be done with mirrors. get your creme brulee donut to go, and eat it in the cab on your way to the whitney.
blog comments powered by

Disqus