log cabin quilt: block 1
January 27 2012, 4:47 pm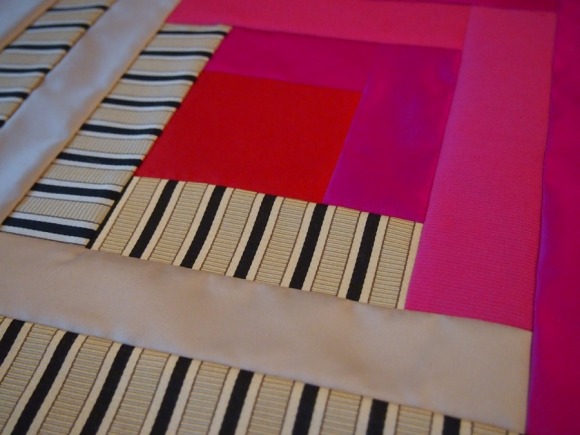 1 down, 15 to go. no sweat.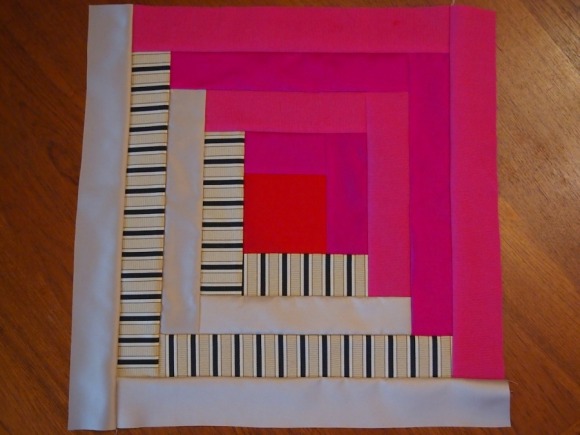 it finally happened! the quilt that i've been talking about for 5 years was begun today. there's no final design in mind, just some general guidelines that i'm following for each square:
no 2 squares are going to be alike
all squares will be 4 fabrics (+ center)
only 1 print/square
each square will have a sunshine/shadow layout (so dramatic)
the colors/materials for the first 8 squares are finalized. they are very bright, and very saturated and very loud (it just happened to be what i have). mostly silks, cottons, wools and velvets, with quite a bit of vintage. there's a very real concern that it will be schizophrenic, but i'm not worrying about it yet.
materials: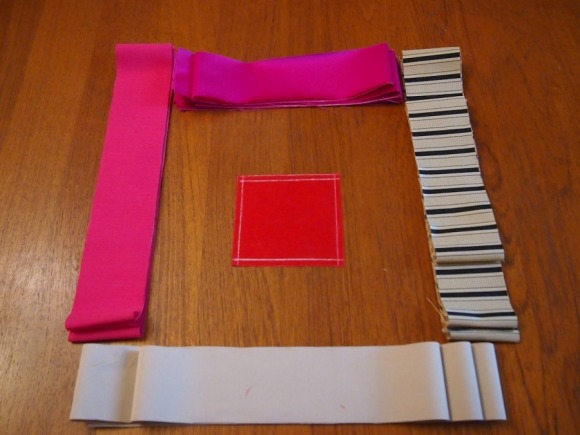 red silk satin
fuchsia silk taffeta
pepto pink silk/cotton corduroy
cream/black stripe in silk/cotton
beige silk satin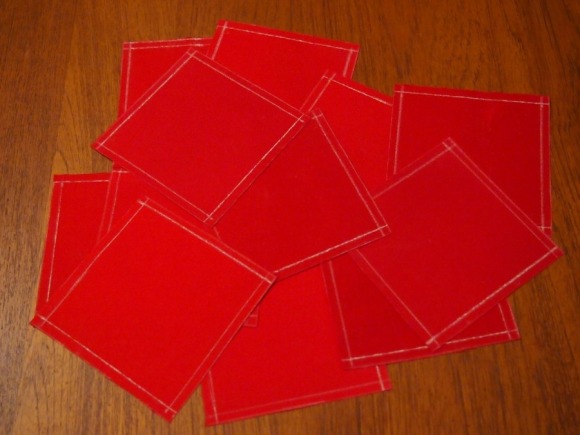 the center of a log cabin square is considered the "hearth" and is traditionally red. since this is my first attempt at a quilt, i wanted to keep it old school. these squares are 4", with a 1/4" seam allowance all around. the strips that go around it were cut selvage to selvage across the fabrics, 2" wide with a 1/4" seam allowance on top and bottom.
great tutorials can be found at the website for the book modern log cabin quilting, and also martha stewart. it's a painless procedure- no patterns to cut, no angles to line up. much faster to sew together than cutting it all out.
the final result is BIG. clocking in at 20". it is also very PINK. there will be some pink in other squares, but not this much. i assure you, the final composition will not look like shelby's reception in steel magnolia's. i hope.
blog comments powered by

Disqus