log cabin quilt: block 13
April 16 2012, 3:00 pm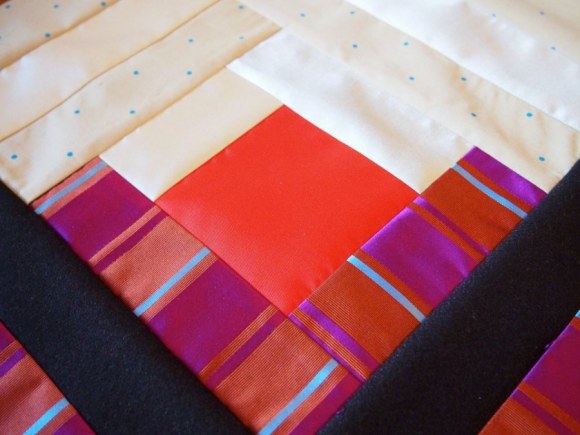 lucky 13! and curses for not finishing this last friday the 13th.
the last time we saw this stripe, it was part of a block that could blind you. i wanted the second round to have a totally different look. tans and browns did the trick.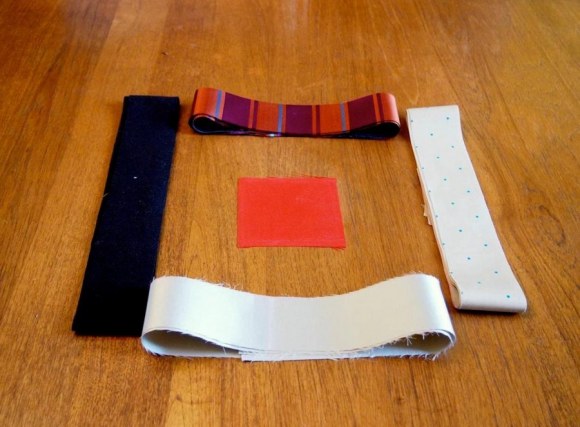 red silk satin
magenta/ blue silk stripe
tan cotton with blue dot
beige silk satin
chocolate wool
i'm so glad i found this tan fabric with dots- it dials down the crazy, but keeps it cute. half of the light colored solids so far have been yellows, so there's a lot of yellow in the overall composition. many more neutrals to come as i try to balance it out.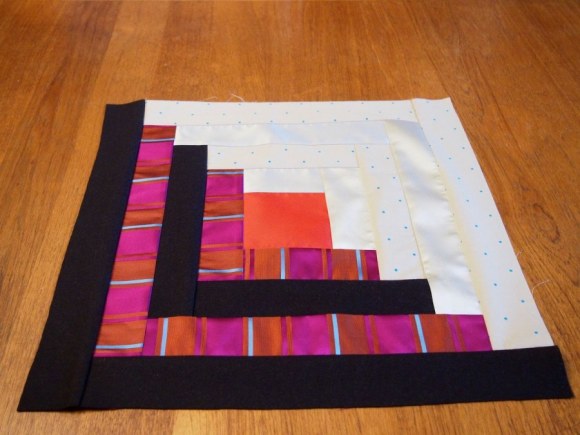 blog comments powered by

Disqus