log cabin quilt: block 5
February 20 2012, 4:28 pm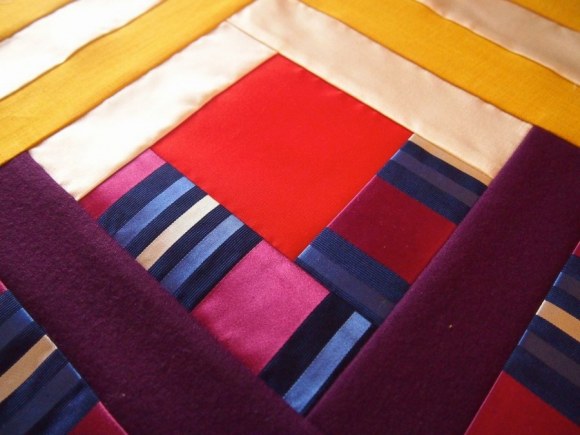 5 down, 9 to go. this is taking forever.
so far, i've tried 2 methods to reinforce silk fabrics: basting to muslin (disaster), and fusing to muslin (worked well). this time, i cut corners by eliminating the muslin entirely and using a fusible pellon.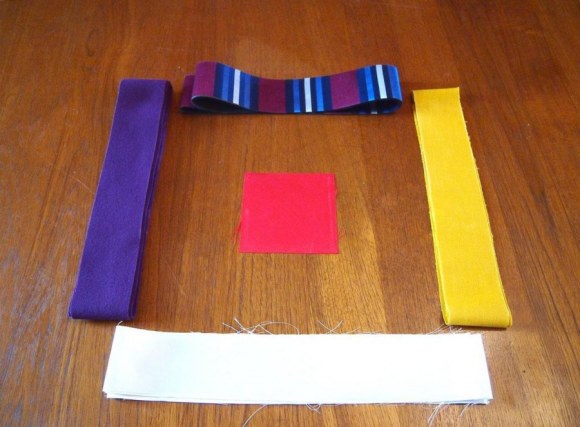 red silk satin
magenta/navy striped silk
purple wool double knit
ivory peau de soie
mustard tropical wool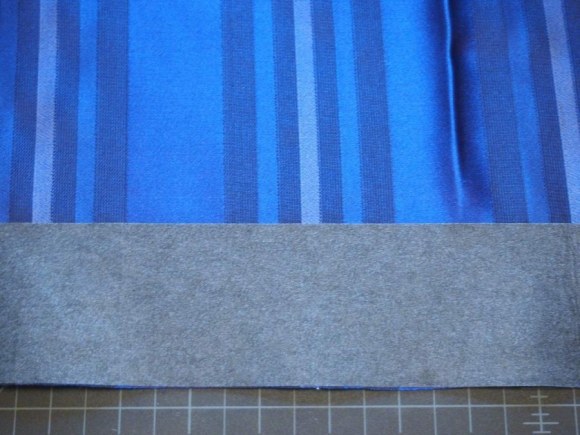 - measure and cut strips of bondable pellon (mine are 2 1/2" wide).
- press to the back side of fabric, being careful that the fabric is very straight- if the print is skewed when the pellon is being applied, the final strips will be skewed.
- following the pellon, cut out strips.
because the fabric is dark, i used dark pellon.
this method was so much easier then the previous attempts, and the resulting strips sewed perfectly. the hand feel was much improved too. the peau de soie is the weakest link in this block- i forgot how temperamental it is to work with. overall though, i'm pleased with the colors and layout, so no complaints!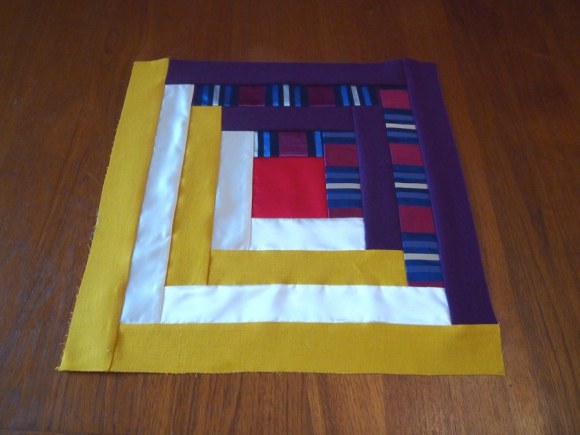 blog comments powered by

Disqus