log cabin quilt: border!
September 7 2012, 10:34 pm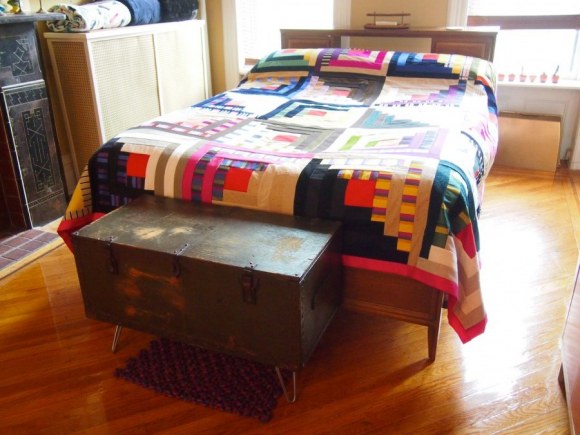 why does finishing always take the longest?
the time had come to finish the border of this bad boy, but the fabric selection was limited. it had to be easy to sew and at least 95" long, so that narrowed the options significantly. the only one that fit the description was a pepto silk/cotton corduroy. it was only used once in the quilt top- all the way back to square one.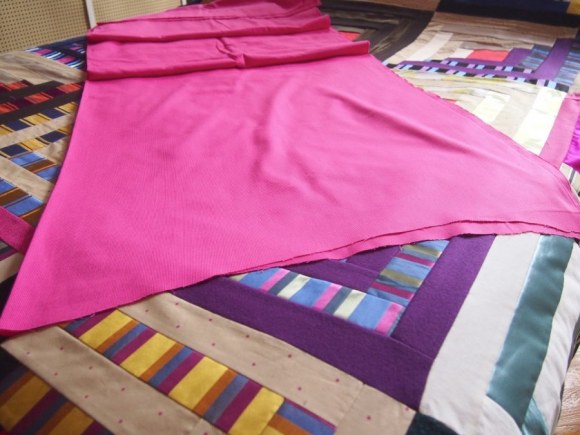 it was cut into four strips, 3 1/2" wide. two of the strips were the same length as the sides, and two of the strips were the length of the top and bottom + 3". on one side of all the strips a 1/4" seam allowance was pressed.
first, the sides were bound in the same manner as regular binding with all top and bottom edges lined up to the top and bottom edge of the quilt sammich. when the top and bottom strips were applied, they were stitched over the side borders as well.
to finish the corners of the top and bottom edges, fold the strip back towards to the exterior of the quilt, so that the pressed edge is just slightly below the previous stitch line. stitch a seam in line with the outer edge of the side borders. trim to 1/4" and clip the corner. turn border strip right side out and press. pin the folded edge of the border just below the seam line on the quilt back. stitch on the front side of the quilt in the seam (as best as you can), catching the edge on the back side securely.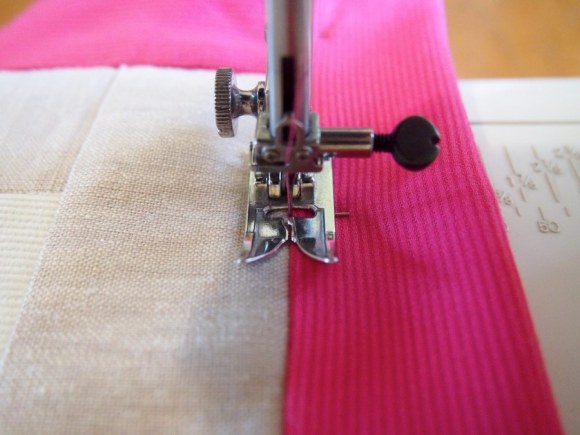 i have to admit, that this was super difficult given the variety of fabrics used in the blocks. the final execution is... sloppy at best. but that's just on the back side. if it still bothers me after i've practiced a few more quilts, i'll rip it apart and start over. until then, it's time to focus on the final detail and put this baby to bed.
blog comments powered by

Disqus