log cabin quilt sammich 2
August 27 2012, 9:31 pm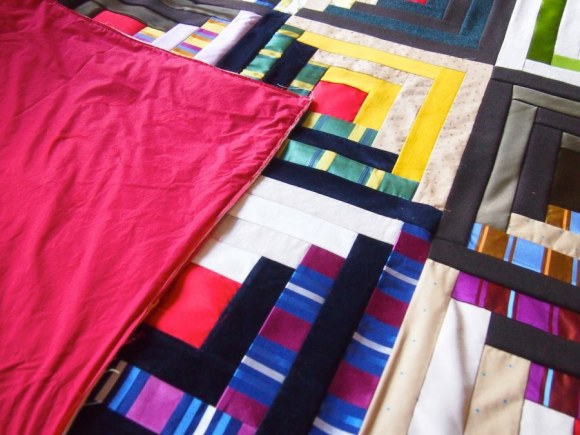 rounding the corner, going into the light...
i spent about a million hours hand knotting the quilt top, batting, and back fabric together last week. well, my technique was fatally flawed because when i pulled it out to finish the sides, the whole thing looked terrible. after ripping it apart, i took a different approach- it cut the time in half.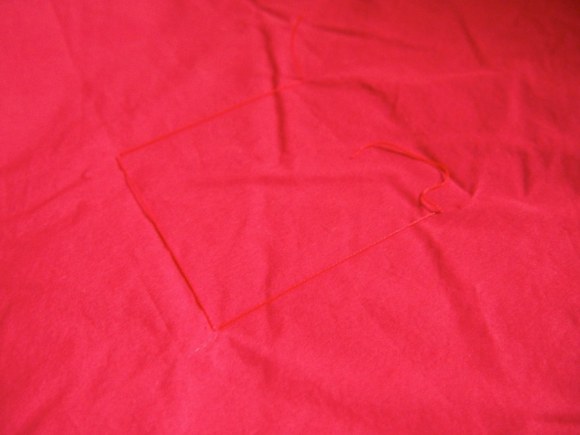 the pieces were layered opposite what they were before- so that the back was first, then the batting, and finally the quilt top. working from the back to the front, long tails were left on each tack stitch, but i didn't tie them off. all 4 corners of the middle squares were stitched with one thread. after the whole top was tacked through the batting and the back, it was flipped over and the long tails were tied and trimmed. the middle squares were cut between each stitch and tied off in 4 knots.
when the middle was tack stitched and tied, all three layers were pinned together around the perimeter. any excess fabric was trimmed from the seam allowance and then the whole monstrosity was hauled out to the dining table. the entire perimeter was basted together- and it took awhile. it's super heavy, and even with 1/2 the table extended, it was all over the place.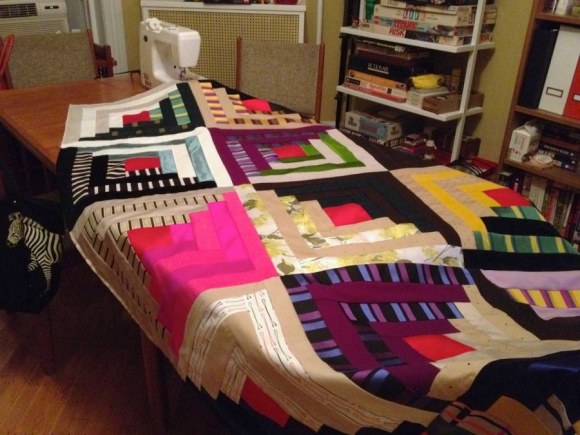 only 2 more steps before it's finished- 1 quick and painless, and 1 pain in the rear. so so so close.
blog comments powered by

Disqus