mini cannoli with fresh ricotta cheese
February 6 2012, 12:00 pm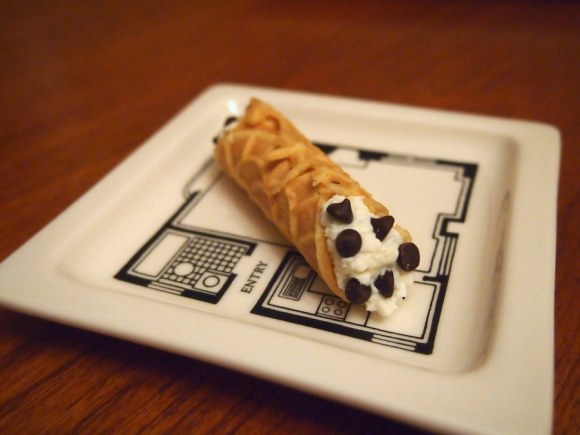 who doesn't love a homemade cannoli?
my lovely friend jaine from brklyn view came over for a groundhog's day ricotta cheese making party and was kind enough to take some photos of the action. it's fantastically simple to make, and can be eaten in a variety of ways. on the savory side, we had some focaccia and antipasti. for the sweets, it just had to be cannoli.
ricotta cheese:
i received a DIY cheese kit from urban cheese kits a while back and have made many batches with it. the important thing to remember is that the milk you use must not be ultra pasteurized. only plain old pasteurized will work.
1 gallon pasteurized milk
1 teaspoon citric acid
1-2 teaspoons salt
this also requires the use of a thermometer, and i highly recommend that it be a clip on. it can get really hot and steamy trying to hold it close the milk to get a reading, but the clip on requires no effort at all.
dissolve citric acid in 1/2c water
pour milk, citric acid solution, and salt into a large pot (avoid cast iron, and aluminum- they react with the acid).
bring the milk temperature up to 185 degrees. stir the milk while it's cooking to keep it from scorching on the bottom.
when the curds and whey have separated, turn off the heat and let the milk sit for 10 minutes without touching it.
drain into a cheesecloth lined colander. squeeze out as much water as you can (i put a plate with a heavy jar on top, to continue to squeeze it out) and let it sit for 15-30 minutes.
eat your cheese and freak out about how delicious it is.
cannoli filling:
1 cup ricotta cheese, strained well
2 Tablespoons sugar
1 teaspoon vanilla extract
dash of cinnamon

mini chocolate chips

mix up all the ingredients in a plastic bag with a zip top (i left the chocolate chips out of the filling- but if you like a lot of chocolate in your cannoli, than go for it)
push all of the filling to one corner of the baggie.
snip the tip off to make a pastry bag.
pipe the filling into the cannoli shells. these can be store bought, or you can try your hand at making them from pizzelles.
dip the ends in a pile of mini chocolate chips.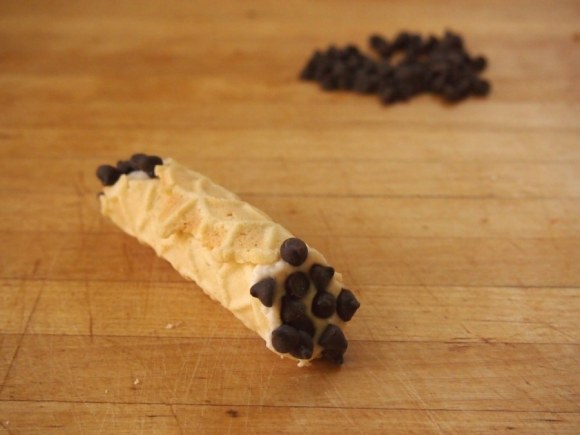 blog comments powered by

Disqus