multi strand necklace: round 3
February 8 2012, 3:33 pm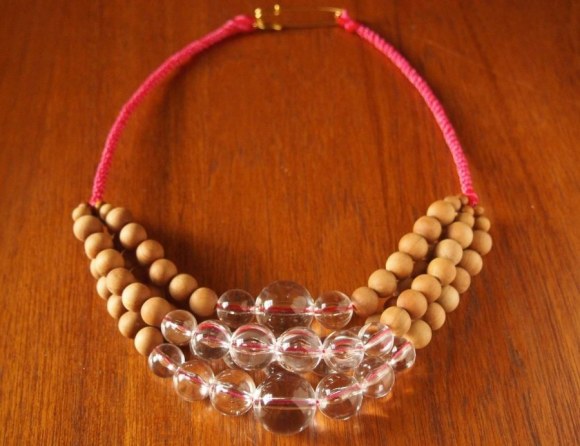 sometimes progress is painfully slow.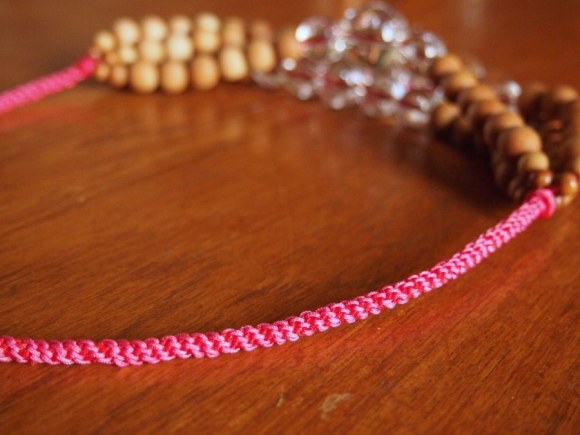 hate to be a downer on this one, but it's not much of an improvement on the last round. the only real difference is the braids: the center cord was removed and a red spiral stripe was added. in the end, i'm not in love. could be because the moment this was finished a new kumihimo book
arrived, and now all i see are mistakes.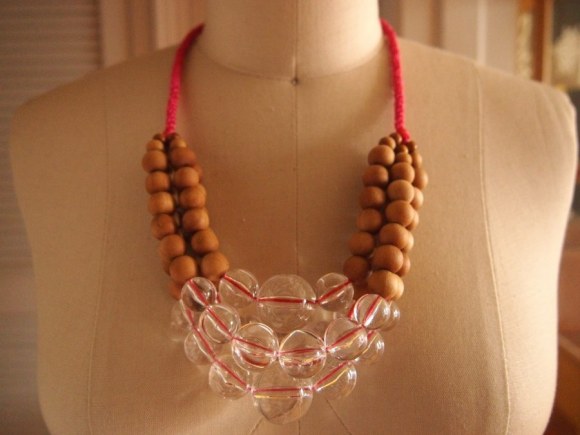 on the plus side, i'm jazzed to learn how to braid for real, so the next time should be a marked improvement. that's a glass half full attitude, right there. it's got 1 more shot to be amazing, before i back away.
blog comments powered by

Disqus