pear and nutella pizza
February 5 2013, 9:00 am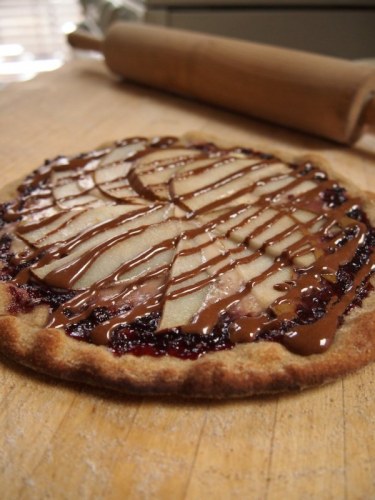 happy world nutella day!
now that you've made some nutella, let's put it to use. this pizza is a most worthy vessel- a fruity, creamy, chocolatey dream come true. if you're already making pizza, save some dough for this. if you're not already making pizza, then it's time to start.
pizza dough (try making this no knead version), rolled into an 8" circle
olive oil
raspberry preserves
mascarpone cheese
thinly sliced pear
melty nutella
we use a pizza stone, so the oven gets preheated to 500.
brush around the edge of the pie with a little oil. spread on the preserves, leaving some crust around the edge. spread on the cheese in the middle, with a border of preserves around it.
top with pear slices, fanning them out around the pie. transfer the pie to a pizza peel and toss it on the pizza stone.
bake until the crust is golden, the cheese is bubbly, and the pears have softened.
remove from oven and drizzle with melty nutella.
dig in.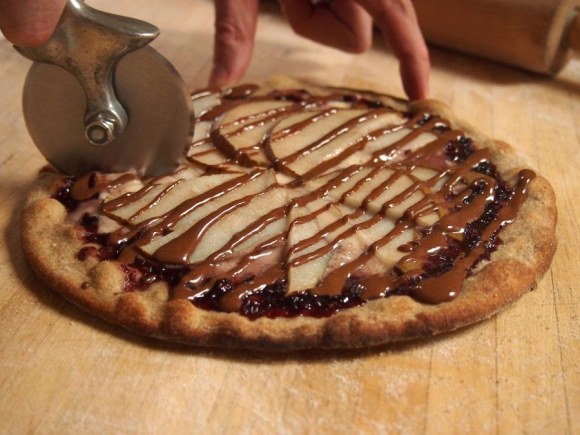 blog comments powered by

Disqus