dark chocolate nutella
January 29 2013, 9:33 am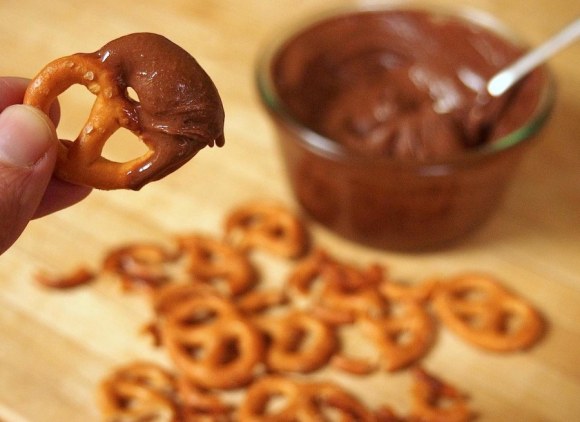 what could possibly be better than nutella? how about homemade nutella.
world nutella day is almost here, so i pulled out the jar from last year's celebration (hidden in the back of the cabinets) and guess what? it looked exactly as it did a year ago. tasted exactly the same too. what the hell is in this stuff that makes it last indefinitely? answer: a lot of crap. so how hard could it be to make nutella? answer: dead simple if you have an ass kicking food processor.
there are a lot of recipes for nutella on the internet, but most have some kind of milk and an obscene amount of powdered sugar. this one from le voyage creatif is perfect- it has real chocolate plus cocoa powder, and very little sugar. in short, it's perfection (as are her photographs).
the big differences between this version and the real deal, is the nuttiness and the texture- neither of which is a bad thing, in my opinion. the nuttier the better- after tasting this, it's almost criminal how few nuts are in the real stuff. the melting point is also much lower than real nutella, so it does require chilling to keep it in a scoopable form. at room temp it's great for drizzling- at any temp it's great for eating.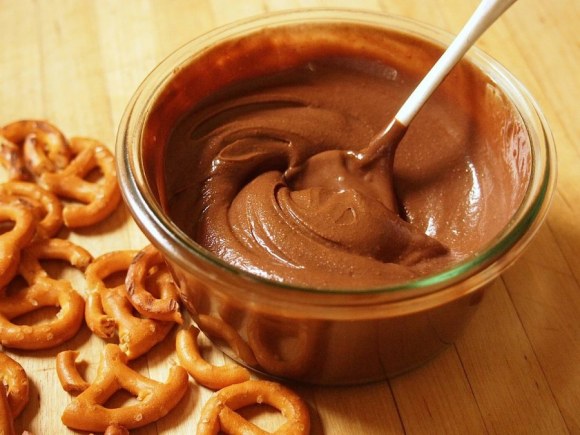 dark chocolate nutella
(adapted from le voyage creatif)
1 1/3cups hazelnuts
2oz melted chocolate
2 Tablespoons cocoa powder
2 Tablespoons powdered sugar
pinch of salt
preparation:
toast the nuts in a 350 degree oven for 10 minutes. when they're cool, place them in a damp dish towel and wrap them up like a little pouch. rub vigorously to remove the skins.
place the nuts in the bowl of a food processor and crush them into a smooth paste (will take more than a few minutes). add the rest of the ingredients and process until thoroughly combined.
pour into a jar and let chill in the fridge. will last refrigerated for a few weeks.
makes 1 jar of nutella.
blog comments powered by

Disqus