poly rope doormat: fail
August 24 2012, 11:00 pm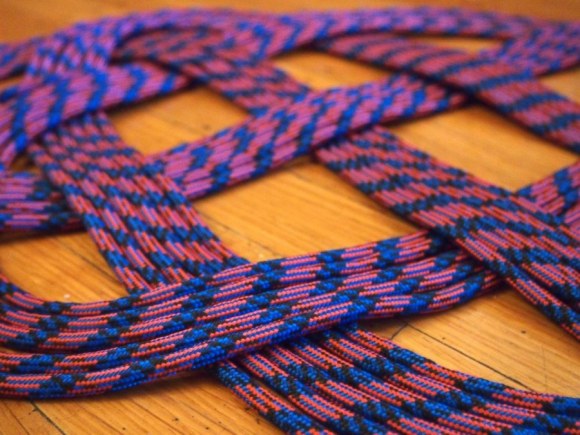 so close, and yet so far.
it serves me right. only yesterday i had a conversation at work about how important failures are. how "essential" they are in the learning process. and yet, when faced with a tedious, time consuming failure 24 hrs later, i pouted and tantrummed all over the place. it started with wanting to use up some of the poly braid that's been laying around in a big way.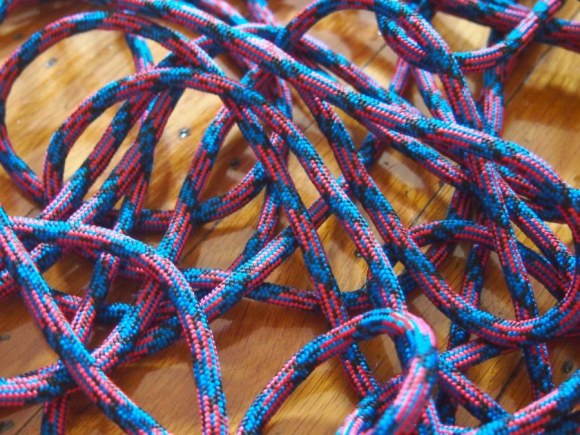 the envisioned piece was a braided doormat from martha stewart. the instructions were a bit overwhelming, but the illustrations were clear, and the initial knotting wasn't impossible. i even made a tiny study without problem.
i'll admit that i didn't follow the directions exactly, because my rope was slightly thinner than what was called for. i also didn't have enough paper in the house to make a template- but at this point, i thought i had the technique mastered enough that it wouldn't be an issue. in the end it wasn't that the technique that did me in, it was the serious underestimation of how much cord was needed.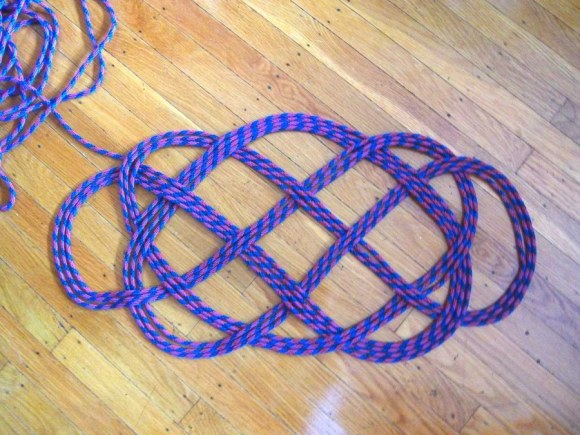 even though it was scaled back significantly from the original, there was nowhere near enough cord to finish. now, i'm never one to shy away from a time consuming craft, but my neck and back were killing me from weaving this- and it was only 1/3 of the way along! nope. no thank you. i'm sure during the next visit to the hardware store, i won't be able to resist buying the right size cord to show this doormat who's boss. but i still need to use up what i have, so back to the drawing board.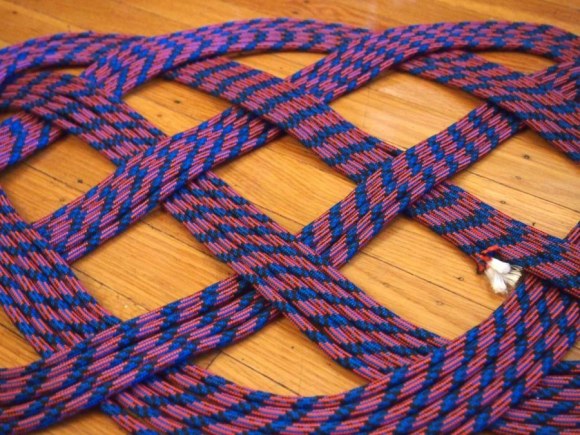 blog comments powered by

Disqus