Resin Handles: Batch 3
November 28 2012, 11:15 pm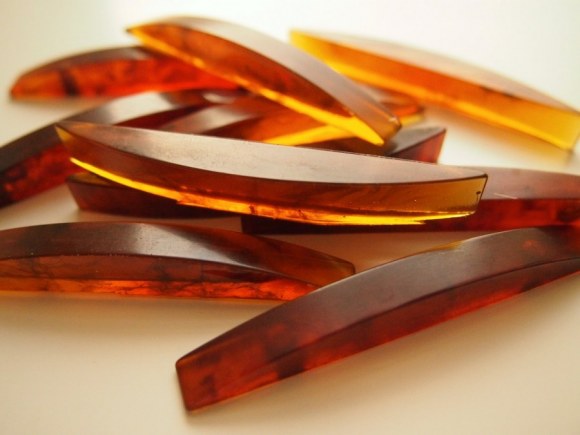 Next time they're going to be perfect, but this time, they came out a little light. again. I'm attributing it to the newest pigment in the line up, and the entire ounce of resin that it wasted.
Set Up: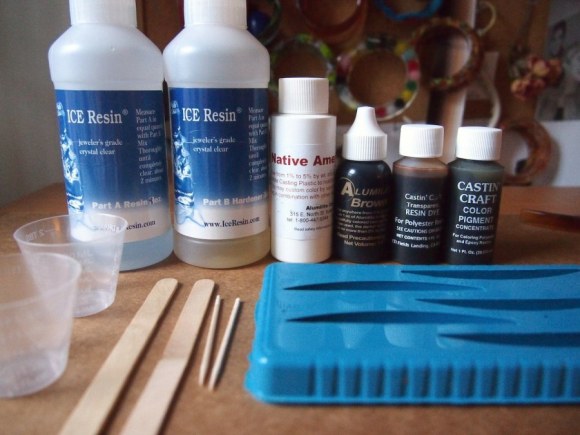 Technique:
1/2oz clear resin + 4 drops amber pigment + smallest touch of brown pigment= not quite dark enough
1oz clear resin + 7 drops amber pigment + 1 small drop brown pigment= hot mess. way too dark.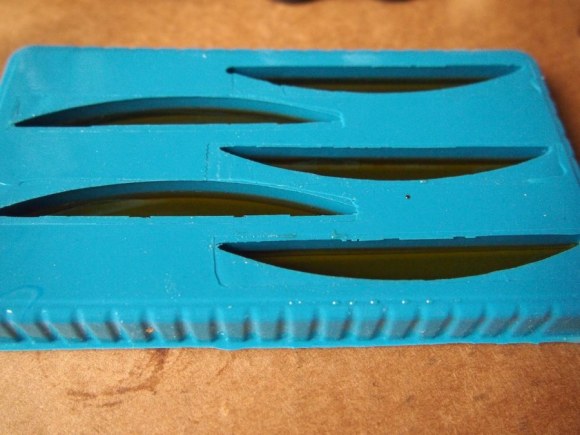 Poured amber resin in mold, filling up almost 1/2 way
1oz clear resin + 7 drops amber pigment, 1 drop native american pigment + 4 drops dark brown resin (from what was mixed) = so close, but too light. This looked dark enough in the cup, and I was being a wimp about adding too much brown resin and ruining another batch.
Got rid of dark as hell resin
Poured newer batch of resin into the center of each cavity.
Squeeze a bit of black pigment onto the squeeze top. Dip a toothpick into it, then swirl it around in the cavities.
As previously noted, it is exceedingly difficult to see how much black and how swirled it is.
To Note: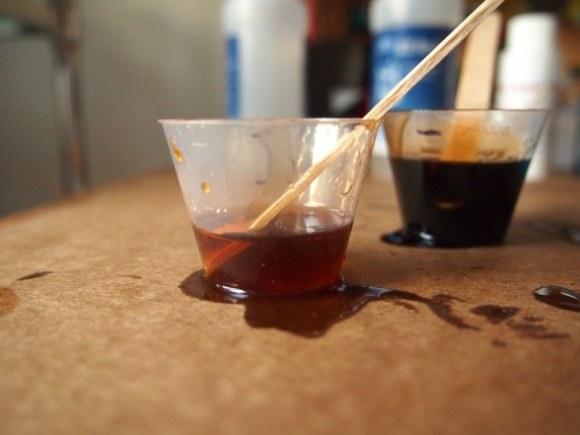 1 1/2oz of resin is too much to fill the mold. there was 1/4oz left over.
The Results: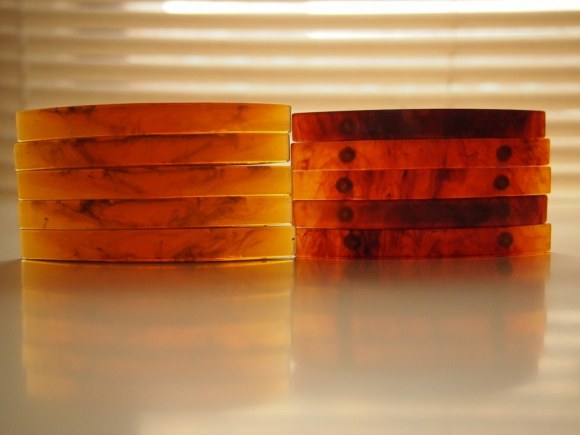 Still too light- use native american pigment in the 1/2oz next time.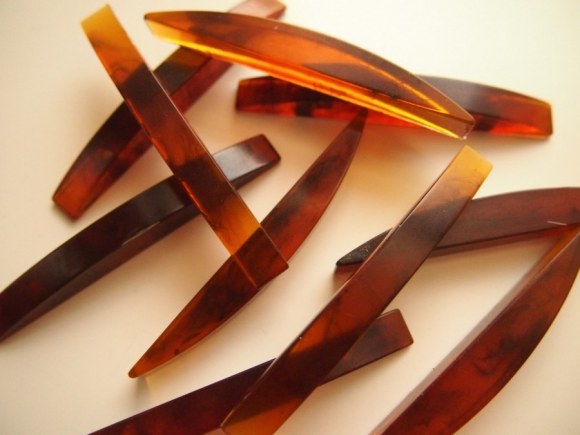 Not enough black swirls. using a toothpick and the black pigment works well- there just needs to be more of it.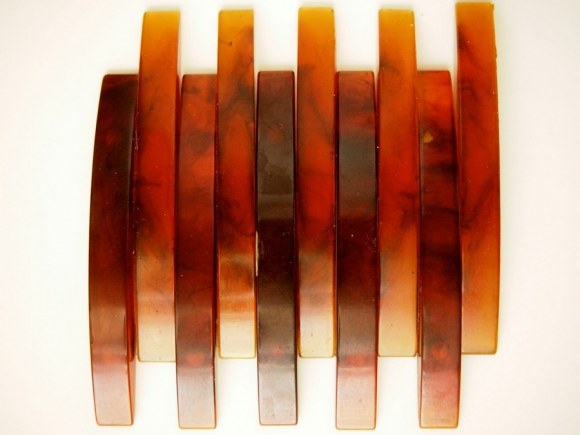 In certain angles, they're not that off the originals, but in others, they're much too light. Next round. Going to nail it.
blog comments powered by

Disqus