to do: central park conservatory film festival
August 22 2012, 11:00 pm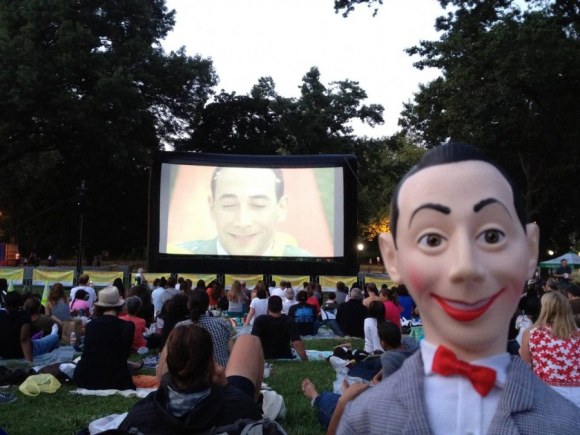 tell 'em large marge sent ya.
let's make something perfectly clear: pee-wee herman transcends "childhood hero"- he makes up the very fiber of my being. combine that with my love of outdoor movies, and it doesn't get any better. the central park conservatory film festival is happening this week- and the theme this year is cult classics. judging by the number of people in the crowd that screamed out every line, pee-wee's big adventure has a devout following. it was obviously going to be a fantastic evening when i ascended from the subway in front of my favorite movie location: the dakota from rosemary's baby:
we set up camp, had some nibbles, hid the wine, opened up the pee-wee's playhouse fun packs that were purchased last weekend at the brooklyn flea (a lack of utensils forced us to wait until dark to eat the banana coconut pie with our hands). then settled in for one of the funniest movies of all time.
and topped the whole thing off with a wish at the fountain in lincoln center. there are 3 days left of the festival, so shake your tail feathers over to central park!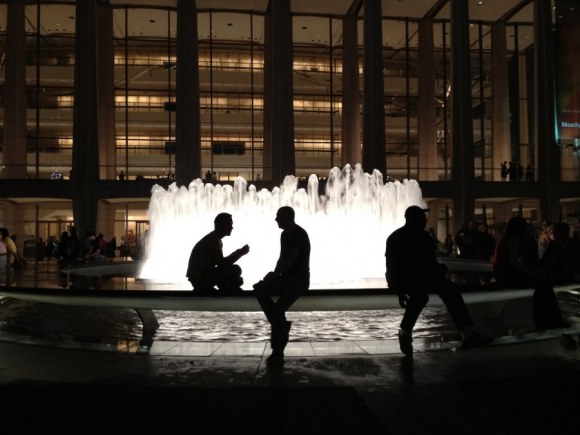 blog comments powered by

Disqus