tropsicles
June 13 2012, 11:30 pm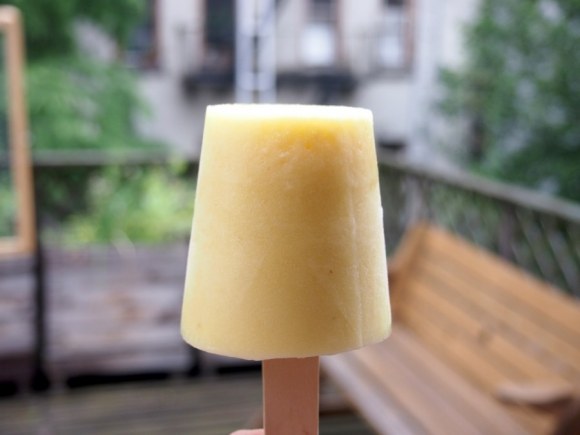 tropical popsicles. pineapple and coconut will help you beat the heat.
i love popsicles. i love em so much that i bought a real cute popsicle mold- it makes real cute popsicles. but they're just not big enough to satiate my need for frozen fruit. so i bought some paper cups and big tongue depressors at the drug store and went about making some good old fashioned popsicles. delicious popsicles are easy to make, and require very few ingredients. if it's super sticky and humid outside, tropsicles are going to help you get through it in style.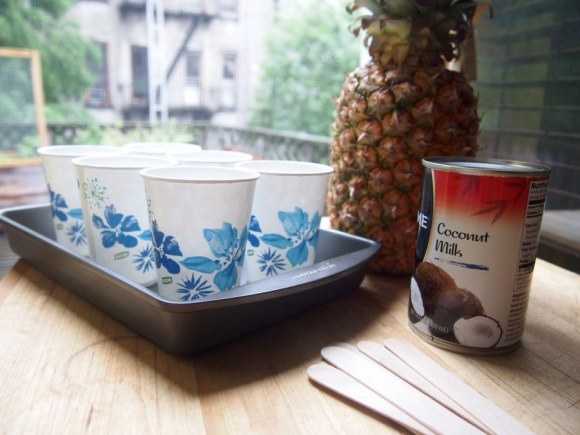 1 fresh pineapple, skinned, cored and cut into 1-2" chunks (with as much juice as you can save)
1/4 cup pineapple juice
1/4 cup coconut milk
agave nectar (to taste, depending on the sweetness of your pineapple)
preparation:
blend pineapple, juice and coconut milk, until smooth. taste to determine if agave nectar is needed.
pour into paper cups, distributing evenly. freeze for 15-20 minutes.
add sticks to cups, making sure that they stay upright in the popsicles.
freeze for at least 6 hours, or overnight. when ready to eat, cut the paper cup and peel off the popsicle.
blog comments powered by

Disqus