vintage crewel kit: big shrooms 2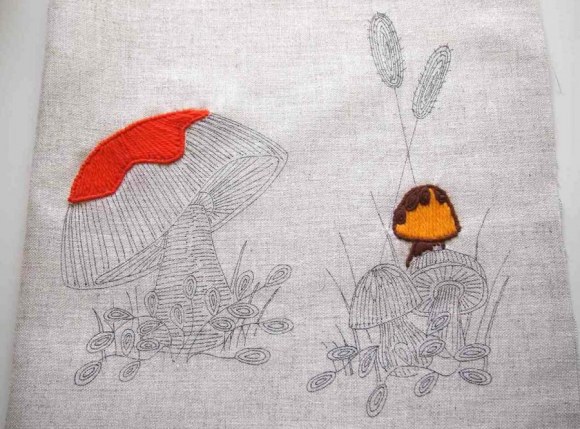 still have no idea what i'm doing.
despite not having a clue how to crewel, i'm going ahead with this kit, making it up along the way. the first attempt at stitching was the orange top (fungus on fungus?) of the large shroom: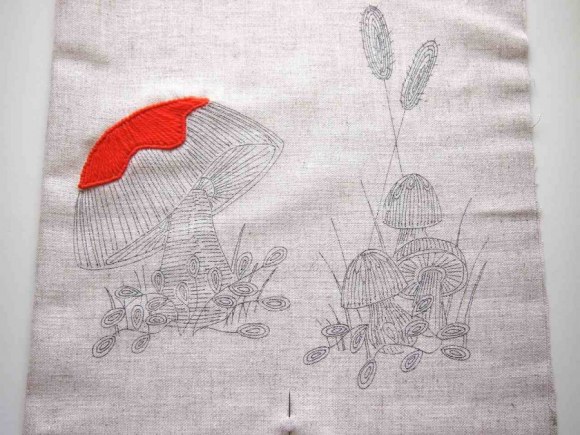 i would've continued with this shroom, but i don't have a hoop big enough to fit the rest of the cap. so i moved over to take care of a lil' guy on the other side. he was cute enough, and seemed easy. again, i have to mention that i don't know what i'm doing here.
the outline was done the same way as the orange bit- laying out a strand of yarn and couching it diagonally. for the swirly parts, i made a loop of thread and tack stitched it at the round end. is this what it's supposed to look like? beats me. the stem was a breeze- couched at the sides and plain stitches in between. the cap was finished with tangerine long stitches. the whole thing took about 45 minutes- and i'm quick with a needle. let's not think about how many hours will go into the final piece, and simply enjoy the clueless journey.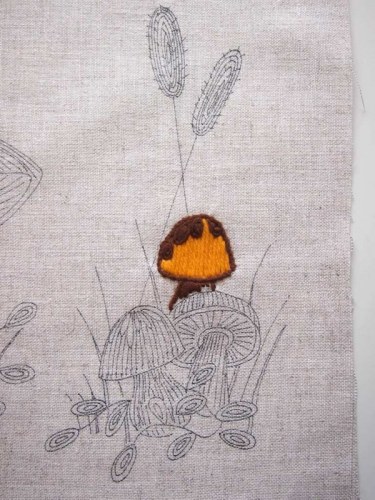 blog comments powered by

Disqus