vintage crewel kit: big shrooms 4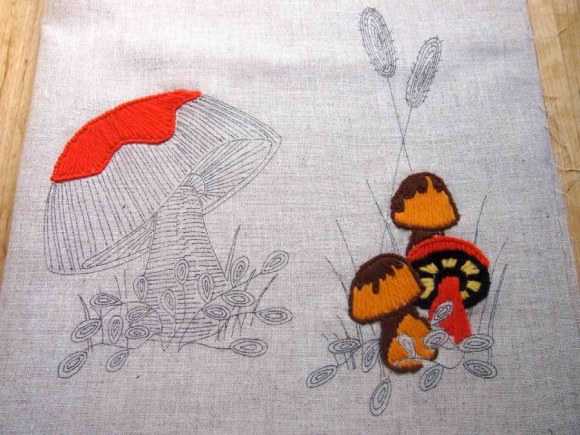 trio of lil' shrooms!
i finally got a bigger hoop- ain't no stopping me now!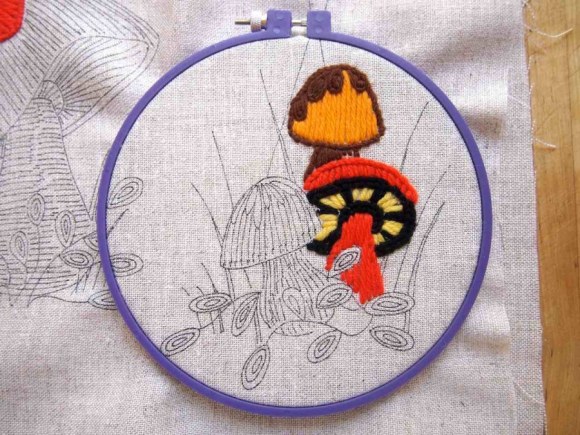 although i could've moved back to the big guy, i wanted to finish up the small fries first. i suspect that they're more satisfying to work on than one massive chunk of color. and i still don't have a clue how to go about filling in that mammoth cap.
this guy was very similar to shroom #2. after couching the outline of his cap, i moved onto his loopy bits. keeping the same color going, i couched the outline of the stem and straight stitched the shaded part before filling the rest in with orange straight stitches.
he's not as showy as the last one, but was still enjoyable to stitch. took about the same amount of time as the others- 45minutes. now i need to psych myself up to working on the big one. i'd love to get the whole thing done in one sitting, but these days having that much time devoted to 1 thing is a luxury (and totally unrealistic).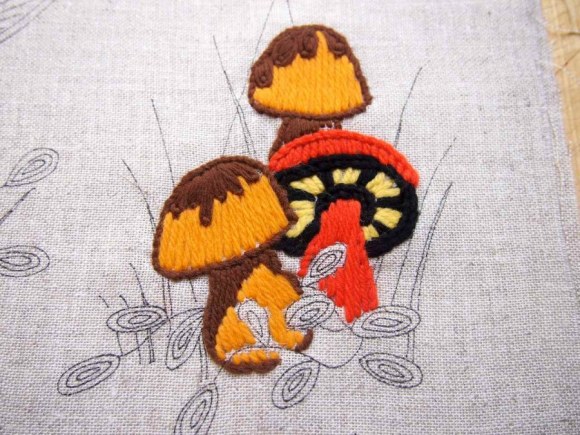 blog comments powered by

Disqus