vintage crewel kit: hummingbird 1
July 26 2012, 12:00 pm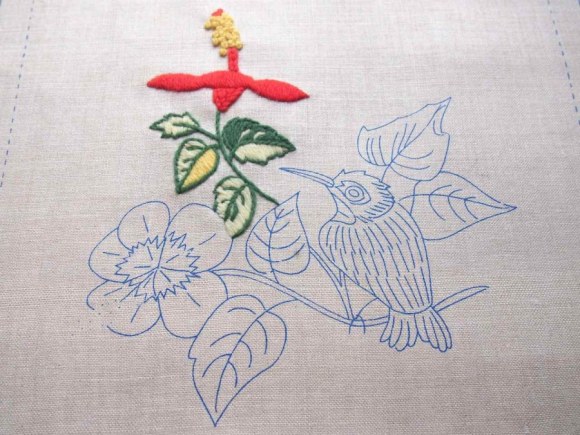 and it begins again.
before i had even finished the last crewel kit, "new" ones were purchased. a quick reminder of why this is a craft i can get behind:
it's like paint by numbers with yarn
it requires minimal thought and energy
it keeps me off the streets
there are a ton of cute kits from the 60s and 70s on the internets
they're relatively cheap
but honestly, how many throw pillows does one person need? after toying with the notion of turning the last one into a handbag, i've decided to hold on to it- and all the rest until i've amassed enough to make a quilt. 5, 10 years from now at the earliest. in the meantime, i'm going to enjoy stitching all the amazing vintage crewel kits i can find with animals, birds, and woodland scenes. starting with this awesome hummingbird:
this kit makes the last one look like amateur hour. of course it came with the printed fabric and all the yarn and trims to make a pillow, but it also included a great color photo and key for the stitches and... an instruction book for every stitch! now this is civilized. the results already put the previous attempt to shame. there were 4 stitches used in the first flower:
satin stitch:
stem stitch:
french knots:
laidwork stitch:
the stems and outlines were done with the stem stitch again. it felt so good to have a guide this time. it requires even less attention than before. i had to force myself to put it down, so i think it will be finished pretty quick. good thing i have 3 more waiting in the wings.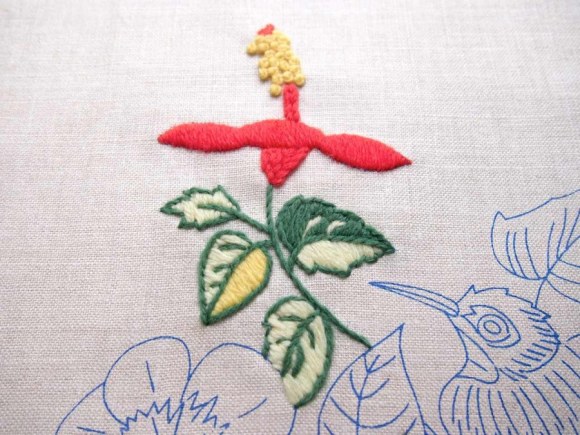 blog comments powered by

Disqus